TSP Briefing
Issue 19
Apr/May 2017
Editorial
"Autism is more diverse than originally thought, with new ideas being put forward every day. In fact, it's a case of 'the more we know, the less we know', particularly in how gender affects individuals with autism."
Dr Judith Gould, Consultant Clinical Psychologist and Director, The Lorna Wing Centre for Autism
Judith Gould's quote hints at the gender disparities in our understanding of autism; disparities that mean that "we don't have such a detailed idea of what it looks like in females" (Professor Baron-Cohen). While we've made strides since Hans Asperger first asserted that autism did not affect females (in 1943), we're still a country mile from a true grasp of autism across genders. Indeed, when neurodiversity and the autism spectrum are such key terms of reference in our modern discourse, it is telling that our understanding of autism across genders is not as diverse, broad and consistent as it could be.
This issue of The SEND Practitioner addresses this deficit by asking two very different experts your questions about females with autism. In this way, Professor Simon Baron-Cohen and Dr Sarah Hendrickx offer contrasting perspectives. While the former is a world-class academic, researcher, and author of 'The extreme male brain theory of autism'; the latter is a respected consultant, trainer and coach in autism spectrum conditions who was diagnosed with Asperger Syndrome in her late 40s. You'll also find a profoundly important and personal piece on gender and gender dysphoria by Dr Wenn Lawson.
To conclude this issue, Maddie Ralph's top-notch interviews with Ruth Deutsch (co-creator of CAP) and two CAP graduates, demonstrate the impact that this course has had on dynamic assessment skills. While our news section gives you the lowdown on Dyslexia Action, our recent NASENCO webinar, the London CAP course and Autism Show (this June), and our head of marketing's marathon exploits.
Thank you, as ever, for subscribing to, contributing to, and reading The SEND Practitioner.
Best wishes,
Edward Farrow
Editor
edward@realgroup.co.uk

PS: if you do not currently subscribe to this publication, but would like to receive it in your inbox, please do sign up. Also, if you want to receive the latest updates on SEN and The SEND Practitioner, follow us on Twitter.
In this issue…
News
Senior Mental Health Lead Training – how to apply for grant funding The Department for Education (DfE) has just announced the next round of grant funding for senior […]
Susana Cortez – NASENCO Susana is a SEND Specialist lecturer, she has worked with non-verbal students and has a special interest in autism, she is also very keen to develop her skills as a SENCO. Susana currently works in the Inclusive Leadership Department at West London College. She completed the NASENCO course with us in […]
This week (28 March to 3 April) is World Autism Acceptance Week 2022! Pioneered by the National Autistic Society, it aims to draw attention to the 700,000 adults and children living with autism in the UK, as well as educate those who may not be aware of the condition, and make the world a […]
See the full archive
Get in touch
If you have any questions, or there is anything that you want to say…
A Q&A with Professor Simon Baron-Cohen
Q1
A reader's question: Identifying girls with autism is a challenge – particularly if one has no training in this area. What practical advice can you offer to enable practitioners to identify early and support appropriately in a mainstream setting?
Close ↑
"You're right that girls who may have undiagnosed autism are more difficult to diagnose or to identify. This may be because there is greater social pressure on girls to fit in and conform, so they may be trying to hide their autism. When we meet women who have autism and ask them why they weren't diagnosed in childhood, they often tell us that they were trying to mask their autism. In many cases, they did this by mimicking a popular girl in class and modelling their own behaviour on this other child. So, one reason why teachers or professionals may find it hard to identify girls with autism is that the girls are doing their best to 'camouflage' their natural behaviour.
"On the one hand, it may be positive that a girl is more motivated to try to fit in and cope in a mainstream setting. There may even be some added benefit because that child is learning social skills by teaching these to themselves. But there could also be a downside, which is that the huge effort that's required to hide their real identity comes at a price: one of stress and anxiety. Indeed, some women with autism talk about how stressful their childhoods were before they could be open about their autism and be more honest about their true selves.
"In terms of practical recommendations, I think the broader question is: how do we de-stigmatise autism in schools? The more we talk about autism, the more ordinary it will become and the less pressure there will be on children to hide it. If you look at other disabilities such as dyslexia, which is much more widely accepted, there doesn't seem to be any stigma attached to it. If it's identified, children talk about it and teachers have a whole catalogue of teaching methods and interventions that they can offer. It's not seen as something to make a big deal about; it's just seen as part of the rich tapestry of every classroom.
"I think that autism has to get to the point where it's considered to be ordinary, so that people won't feel the need to hide it. As far as a practical recommendation goes, we need to work out how we can encourage people to disclose how they're feeling or struggling with social skills/communication without them feeling negative about it."
Q2
A reader's question: Many more men are diagnosed with autism than women. Why would you say that this is the case? And does gender affect the diagnostic process, or is this more to do with a lack of understanding of how autism presents in girls?
Close ↑
"It is true that more males than females get diagnosed. Indeed, it used to be the case that among those with a diagnosis of autism, there were four males for every one female, which is quite a marked sex difference. The evidence these days is that it's not quite as extreme as that – it might be closer to two males getting diagnosed for every female. So, there are still more males being diagnosed, which could reflect either sex-linked genetics or other sex-linked biological factors.
"In our research, we've been looking at the hormone testosterone prenatally [1]. It's a hormone that's produced in larger quantities in males compared to females (even in the womb) and it affects brain development. And because the male fetus is producing more of this hormone, it's one potential causal factor that might explain why boys are more likely to develop autism. However, boys may be diagnosed more often due to other factors, perhaps related to how we make the diagnosis. Clinicians may be more familiar with how autism presents itself in boys and, as we discussed in the previous question, they may overlook the subtle ways in which females hide their autism.
"So, there could be social/cultural factors, or clinical factors, nothing to do with biology, and that could be affecting the numbers of males and females being diagnosed."
Editor: As an aside to that, do you have a view on what can be done to raise the awareness of the characteristics?
"The whole topic of autism in females is only just beginning to be discussed. The media have presented a stereotype of autism based on what it looks like in males. In fact, they've done quite a good job of painting a portrait of autism in boys. Unfortunately, we don't have such a detailed idea of what it looks like in females. One of the fundamental characteristics of autism is difficulty in adapting to unexpected change. People with autism struggle when things happen unpredictably – they like having as much control over what's going to happen as possible, which might be equally visible in boys and girls. But another core characteristic of autism is struggling with social skills. It may be that girls are, as I said earlier, more motivated to try to develop social skills – and so it's much harder to detect the social difficulties that they're having.
"They might be very successful at hiding it. So, the question is how does gender potentially mediate what autism looks like (or how it presents). Autism may look very different in boys and girls. We need to look at the characteristics that they share – like the need for predictability and routine – as well as at how they differ."
Q3
A reader's question: Leading on from this, the first specialist school for girls with autism, called Limpsfield Grange, provides a highly nurturing environment that empowers them as individuals, yet most specialist provision has been developed for boys. Do you think that the expansion of specialist support for girls is a good thing? What do you feel are the advantages/disadvantages of such an approach?
Close ↑
"The idea that we should create specialist provision for children with autism is still debated. The inclusion discussion has been around for a long time and hasn't been resolved. And this question is just a new version of that, which is 'should there be even more specialist provision for certain sub-groups (e.g., girls) within the autism spectrum?' And I think that the same arguments apply, which is that there might be benefits in having specialist provision because one can provide resources to help kids. But the downside, however, might be that there is less opportunity to mix (with boys in this case), which can create environments that are even further removed from mainstream society.
"But I would take an open-minded view and say 'let's see what the evidence says'. If there are these types of schools, let's evaluate them. We must be evidence-based. We should carry out a comparison of how girls are coping in specialist schools versus the mainstream mixed."
Q4
A reader's question: When data and research on females with autism are inadequately captured for clinical research studies, autism may be perpetually understood in its male version. Are there movements, or is there research in progress, to counterbalance this so that more females with autism are included in research studies?
Close ↑
"Amongst the research community, there is heightened awareness that a lot of previous research may have been biased towards males with autism because people being recruited into research tend to refer to the four-males-to-one-female ratio. Through no one's fault, a research bias may have been inadvertently introduced, determined by those diagnosed in the past. Today, amongst the research community, there is now a deliberate effort to try to achieve a more balanced design in research, to ensure that participants in the research are equally represented in terms of gender.
"That's trying to correct a historical bias and we'll see how that changes the results of the studies – whether the research is at a biological level (for example, looking at genetics or brain scanning) or at the educational/psychological level. This has only been a priority in the last few years. But even now, results are emerging suggesting that gender makes a big difference to the results: what one finds for males with autism doesn't always apply to females, and vice versa."
Q5
A reader's question: With the Autism Spectrum Quotient (AQ) that your team devised, might this need any other adjustment to address the differences in females with autism? Or do you see the underlying traits to be consistent in both genders?
Close ↑
"It would be very interesting to see whether the AQ needs to be adapted to be more relevant to females with autism, and this may apply to a lot of measures that are being used in research and clinical practice. The AQ was developed in 2001, yet the awareness of the potential differences in males and females with autism is more recent. So, the AQ has lots of interesting properties as a test, and it has been valuable in research in different ways, but research measures are not set in stone, so investigating if the AQ needs adapting to be more gender-specific would be very interesting."
Q6
A reader's question: Do people with gender dysphoria have a higher than expected rate of autism? Is this rate growing as we become aware of such issues or has it always been there?
Close ↑
"This is a fairly new area of research. Some emerging studies show that a disproportionate number of people with autism have gender dysphoria, which raises questions about why that might be so. If autism shares some biological characteristics with gender dysphoria, such as elevated prenatal sex steroid hormones (for example, testosterone), that might be one reason why we see a link between these two conditions."
Editor: Do you know whether this is more common in naturally born male/female people with autism?
"We carried out a study that looked at transsexuals (not just gender dysphoria) and found elevated autistic traits in female-to-male transsexuals [2]. We didn't, however, see elevated traits in the male-to-female group of transsexuals. We need to carry out a lot more research in this area."
Q7
A reader's question: Can you comment on the rising interest in sexual identity in autism, including transgender cases? Do you think that we need to adapt our sex education in schools to account for this?
Close ↑
"Sexual orientation of people with autism may be more diverse than in the general population. For example, a significant proportion of people with autism identifies their gender identity and sexual orientation as non-binary. For this reason, I think that we need to change the way we speak about gender, to ensure that such diversity is met with acceptance and respect."
Q8
A reader's question: A Year 13 student has high-functioning Asperger Syndrome, doesn't recognise gender but describes himself as homosexual. This is just one element of a range of things causing him stress that sometimes prevents him from attending school. Might cognitive behavioural therapy (CBT) help him?
Close ↑
"CBT is in part about changing your beliefs, when your beliefs are causing you distress. But, in this case, I'm not sure that CBT is the relevant way forward. It's more about this person being comfortable with who they are and being accepted for who they are, as opposed to them having to change their beliefs. CBT is much more useful when an individual's beliefs are unhelpful or irrational and are leading to anxiety or depression. In contrast, this case is more about the person feeling comfortable about being different."
Q9
A reader's question: In one of our reader's FE colleges, many students have been diagnosed with ASD but have not been provided with an education, health and care plan (EHCP). None of them finds college life easy, even those perceived as high-functioning. As they approach their late teens, nearly all of them demonstrate difficulties with mental health that, in some cases, are so severe that parents are left in despair as to what to do. The impact on the student is far worse. We also have quite a number who have significant difficulties with gender issues. With this in mind, do you think that, by default, anyone diagnosed with ASD should be awarded an EHCP?
Close ↑
"The short answer is yes. The question is quite concerning, and it's disturbing that young people are being left to struggle and not being given a plan that would map out all of the support that they need. Again, the research bears out that a lot of people with autism (even so-called high-functioning autism or Asperger Syndrome) have mental health issues such as depression. In some studies, it's as high as 90%. Depression may be secondary to the autism and should be preventable. If a person feels they aren't getting the right support, then depression will be a natural consequence. With this in mind, an individual plan would be exactly the right way forward for each young person."
Q10
10. A reader's question: Are there any research-based questions that can help students with autism interact socially? In line with this, how can we teach empathy better in schools to support all children, particularly those with ASD?
Close ↑
"I can give one example, although there are many such examples. The one example that we've looked at carefully is Lego therapy that, on the face of it, doesn't sound like it's to do with social skills. But, increasingly, a lot of schools are setting up Lego clubs where they invite small groups of children with autism to play with Lego. Combining a structured activity with the logical aspect of Lego is an effective way to help small groups of children to interact and develop socially. During the process, when they're playing with Lego in small teams of three, they develop and learn social skills – including empathy. And it's simple for a school to set up an after-school club based around Lego.
"We carried out some research evaluation of Lego therapy [3]. Over time, children who took part developed better turn-taking, better eye contact, and better communication skills. These positive results probably reflect the fact that they knew what Lego entailed, felt confident with it, undertook it in a safe place, and didn't feel negative about themselves because it played to their strengths."
Q11
A reader's question: What's the latest research regarding autism and its links to vaccinations?
Close ↑
"There's now been enough research to show that there is no link between autism and vaccinations. Of course, there will still be some parents who worry that a vaccine (particularly the MMR vaccine) might damage their child. But the initial report led to a lot of public anxiety; it led to a lot of parents not vaccinating their children; and it led to an increase in measles, mumps, and rubella. It then took a lot of research funding, over 15 years, to test whether the link was real or not, and study after study found that there was no link.
"So, the message is that parents don't need to be concerned about vaccinating their child, or concerned that it is going to cause autism. The research emphasis has shifted away from that particular environmental factor and instead towards genetic factors. Because it's very clear that autism runs in families and there's a genetic basis to it. That's not to say that there might be environmental factors that are relevant, since autism isn't 100% genetic, but vaccines don't seem to be one of the environmental factors."
Q12
A reader's question: In your research, have you found any links between the diagnoses of parents and autistic traits in their child? In particular, is there evidence of a tendency to inherit these from one parent over another?
Close ↑
"In our research, we haven't found that autism is inherited more from the mother or the father. What we have discovered is that one can find some of the milder traits of a child's autism in either parent or both [4]. So, if one considers the trait of excellent attention to detail, using psychological tests we've found that mothers and fathers of children with autism perform well in attention to detail tests, and are super quick to find targets in complex designs. Another trait of autism is difficulty in reading emotions from people's facial expressions. And we've found that a mild version of that is evident in parents of children with autism, both in the mother or the father. This contributes to the idea that autism is genetic, and that some of the genes in autism are linked to attention to detail or reading emotions."
Q13
A reader's question: As we look to the future, what areas of autism research do you feel will influence future practice?
Answer ↓
"I think that one area relates to the question about mental health. Whilst scientists might be keen to continue to carry out research into the causes of autism (because it's such a puzzle), a more immediate priority is to see more research into mental health aspects. In particular, how can we minimise the risk of mental health difficulties in people with autism? What kinds of interventions or services would lead to a reduction in depression/anxiety in people with autism? The reason for picking this out as a priority is that we published a research study in 2014 looking at suicidality in adults with Asperger Syndrome and found alarmingly high rates of people feeling suicidal or even attempting suicide [5].
"When we completed that piece of research, it was a wake-up call that things are going disastrously wrong. During educational development, during childhood and teenage years, many of the current generation of adults with autism have had a miserable time at school. They've been bullied, they've felt marginalised, they've felt excluded, and many have dropped out of school without educational qualifications – so a whole raft of bad outcomes. By the time you see them in adulthood, they're feeling that life isn't really worth living.
"To my mind, therefore, this is an area that needs a lot more focus because all of these effects should be entirely preventable. Individuals with autism are different, but a child growing up with autism shouldn't and needn't have a negative experience. Each and every person with autism has so much to contribute and has the basic human right to dignity and happiness. The mental health consequences that I've just described should be entirely preventable, with the right support."
AP1
For more information
Answer ↓
The Autism Research Centre at Cambridge University is supported by the Autism Research Trust.
AP2
Key research referred to in this piece
Answer ↓
[1] Baron-Cohen, S, Auyeung, B, Nørgaard-Pedersen, B, Hougaard, D.M, Abdallah, M.W, Melgaard, L, Cohen, A.S, Chakrabarti, B, Ruta, L, Lombardo, M.V, (2015) Elevated fetal steroidogenic activity in autism.
Molecular Psychiatry
, 20, 369–376.
[2] Jones, R, Wheelwright, S, Farrell, K, Martin, E, Green, R, Di Ceglie, D, & Baron-Cohen, S, (2012) Brief Report: Female-to-male transsexual people and autistic traits.
Journal of Autism and Developmental Disorders
, 42, 301-306.
[3] Owens, G, Granader, Y, Humphrey, A, & Baron-Cohen, S, (2008) LEGO® therapy and the social use of language programme: an evaluation of two social-skills interventions for children with high functioning autism and Asperger Syndrome.
Journal of Autism and Developmental Disorders
, 38, 1944–1957.
[4] Wheelwright, S, Auyeung, B, Allison, C, & Baron-Cohen, S, (2010) Defining the broader, medium and narrow autism phenotype among parents using the Autism Spectrum Quotient (AQ).
Molecular Autism
, 1, 10.
[5] Cassidy, S, Bradley, P, Robinson, J, Allison, C, McHugh, M, & Baron-Cohen, S, (2014) Suicidal ideation and suicide plans or attempts in adults with Asperger's syndrome attending a specialist diagnostic clinic: a clinical cohort study.
The Lancet Psychiatry
, 1, 142–147.For more information: the Autism Research Centre at Cambridge University is supported by the Autism Research Trust.
Find out about the Autism Research Trust's work.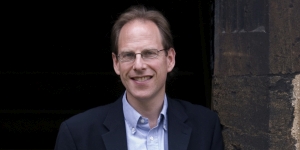 "The whole topic of autism in females is only just beginning to be discussed. The media have presented a stereotype of autism based on what it looks like in males. In fact, they've done quite a good job of painting a portrait of autism in boys. Unfortunately, we don't have such a detailed idea of what it looks like in females."
Professor Simon Baron-Cohen
About Professor Simon Baron-Cohen
Simon Baron-Cohen is a professor at the University of Cambridge, a fellow at Trinity College, Cambridge, and director, Autism Research Centre (ARC) in Cambridge. He is the author of Mindblindness, The Essential Difference, Prenatal Testosterone in Mind, and Zero Degrees of Empathy; has edited scholarly anthologies; and has written books for parents and teachers – including Autism and Asperger Syndrome: The Facts. He is the author of the DVDs Mind Reading and The Transporters, to help children with autism learn emotion recognition, both nominated for BAFTA awards. He is the author of more than 480 scientific articles, and he has supervised 33 PhD students.
Simon has made research contributions to the fields of autism, typical cognitive sex differences, and synaesthesia. He created the first UK clinic for adults with suspected Asperger Syndrome (1999) – called the CLASS clinic (Cambridge Lifespan Asperger Syndrome Service) – at a time when the National Health Service (NHS) did not see the clinical need for this. He appeared in the BBC2 documentary (2016) Employable Me, revealing the remarkable strengths in people with autism and discussing how to promote inclusion. He gave a keynote address to the United Nations in New York on Autism Awareness Day 2017 on the topic of autism and human rights.
He has received numerous awards, including the Kanner-Asperger Medal (from the German Society for Research into Autism). He is a fellow of the British Psychological Society, the British Academy, and the American Psychological Association. He is vice president of the National Autistic Society, and was chair of the NICE Guideline Development Group for Autism (Adults), and is chair of the Psychology Section of the British Academy. He is co-editor in chief of the journal Molecular Autism and on the editorial boards of journals such as the Lancet Psychiatry. He is President-Elect of INSAR and a National Institute of Health Research (NIHR) senior investigator.
A Q&A with Dr Sarah Hendrickx
Q1
A reader's question: It's broadly accepted that many girls with autism are 'hiding in plain sight'. With the diagnosis ratio being four to one in boys' favour, what do you feel are the reasons behind this startling statistic. Is this the result of diagnosis or misdiagnosis?
Close ↑
"I think that it's both. Historically, our modern understanding from Asperger and Kanner is focused mainly on boys. As we've moved through time, clinicians have been trained to expect to see more boys. So, when boys present themselves, there is a tendency for clinicians to be more likely to diagnose autism than when girls are in front of them. There are a few research studies that back this up – as they suggest that girls not only receive autism diagnoses later than their male counterparts, but are also much more likely to be given diagnoses other than autism, e.g.: mental health condition, OCD, social anxiety, school phobia, and general anxiety.
"It could be argued that these characteristics (all of which are mental health conditions) are features of autism for some people, but not for everybody. Interestingly, though, girls tend to be given these diagnoses over and above autism diagnoses. So, I think that this question can be framed around whether it is missed diagnosis or misdiagnosis. And in this sense, both are correct. Indeed, Dr Judith Gould and Jackie Ashton-Smith wrote a paper around this title called Missed Diagnosis or Misdiagnosis? Girls and Women in Autism, which kind of outlines all of that, that process."
Q2
A reader's question: What practical advice can you offer to enable practitioners to identify early and support girls appropriately in a mainstream setting?
Close ↑
"They should read my book: Women and Girls! In a mainstream setting, a few research studies appear to suggest that girls present in different ways. Despite this, we need to be careful that we don't polarise gender and autism into 'autistic males are this'/autistic females are this', because individuals of all genders can fit both profiles – e.g. there are boys who hide, and there are girls who present much more typically.
"Of the young girls who I have met, the thing that I most notice about them is how much they watch people. If you look at them and observe them closely, you can see them absorbing all around them – sitting quietly and taking everything in. It's important, therefore, to consider the difference between expressive and receptive language. Because many girls are extraordinarily chatty, articulate, and verbose, it's easy to assume that they are reciprocating and understanding to a typically social level. If, however, you really watch and observe, you might notice that communication actually takes place via the receptive language of other people. You might, for example, notice silence, confusion or a bit of a faux pas while a particular girl processes a conversation. So, it's really about making sure that you watch. Because there's a tendency to think: well, she's talking, chatting, and she's proactively social, so, therefore, she's typical. But, actually, if you look a little bit closer, sometimes you'll see a little bit more."
Q3
A reader's question: How can I help my female teenage students with autism cope with the nuances of teenage girl friendships?
Close ↑
"That's a massive problem. In earlier life, it's generally accepted that girls are slightly better at performing socially than boys. When they get into their teenage years, it seems to flip, so autistic girls tend to struggle in their teenage years. It's not that they have got worse, it's just that their female peers have developed much more nuanced and complex ways of communicating, which autistic girls can find hard to fathom. In fact, It's been said that, in the 1940s, Asperger questioned why there weren't more girls coming to his clinic and postulated that maybe autism didn't show itself in girls until teenage years. And Asperger's comment bleeds into this because when it comes to autistic teenage girls, they're still wanting to talk about their special interest, while other teenage girls are moving on to much more personality-based relationships.
"I think that it's really important not to necessarily pair these girls up with the most popular girls. Sometimes, autistic girls who are struggling are paired with non-autistic girls who are not having difficulties. Obviously, these two are poles apart and, in real life, two such girls would probably never be natural friends, because they would never have what each of them needs to forge a friendship. So, we need to help these girls find girls who are similar in their oddness, quirkiness, and/or difference. We also need to think about boys as their friends, because girls may not be their natural peer group. Most autistic women I know, much prefer the company of men, because they find most neurotypical women very complex, while their relationships tend to revolve around interests, activities, and finding people who enjoy those sorts of things.
"The other thing that's really important is to help autistic girls to realise that it's OK to be different. Because some girls really want to be like everybody else and are really affected when they find it hard to fit in. So, there are people out there like Rosie King (Ted Talk about 'How autism freed me to be myself'), Alice Rowe (The Curly Hair Project), and the girls from Limpsfield Grange School. They've all got videos on YouTube and these clips can really help people with the same condition feel OK about themselves. Because, ultimately, it's about autistic girls finding their tribe."
Q4
A reader's question: My son is 18, was diagnosed with Asperger's at three, he's very high-functioning and a confident debater. Last year he told me that he thought that he was transgender. Both my husband and I were totally shocked as it was out-of-the-blue. He had never given me any indication of this earlier, and the more I read into it (as parent and teacher) the more I seem to find that high-functioning children don't feel "right in their body". What are your thoughts?
Close ↑
"There's quite a lot of anecdotal evidence to suggest that higher numbers of autistic people may well be transgender or have some gender identity differences. There seem to be lots of different routes into this. Undoubtedly, there are some people who are born in the wrong body and there are some people who feel that they don't fit – and that might be more of a social thing. There are a lot of support groups online for transgender young people.
"From my understanding, there is a difference between saying 'I am a girl' and saying 'I want to be a girl'. And the key dividing line here is persistence. In a male to female transition case, for example, it's about trying to work out whether an individual feels socially male, or socially connected to their body/peer group, or whether that male would be more comfortable having transitioned. I've met and worked with people who have said that they are transgender and dress up in the clothes of the opposite sex. When we've looked into it in more detail, however, we've found that some people represent what they consider to be more female emotions by dressing in women's clothes. It's a very complicated subject and I think that this boy needs support and assessment to see where he fits."
Q5
A reader's question: We have a Year 13 student with high-functioning Asperger's who doesn't recognise gender but describes himself as homosexual. This is just one of a range of things causing him stress to the level that he frequently finds it difficult to come into school. Do you feel that cognitive behavioural therapy (CBT) would be an effective way to help him?
Close ↑
"CBT can be enormously helpful as long as it's adapted to autistic people and delivered from the starting point of the autistic person. I've heard a lot of people say that it's no good at all, but I think that a lot of the time that's because it's been delivered from a non-autistic basis and therefore the judgements and the starting points are different. I think that, on balance, it needs to be delivered by an autism specialist to have the greatest impact. But in terms of this specific question, I should point out that CBT will not do anything for sexuality. It will do something for stress and anxiety, but let's be very careful that we're not suggesting that CBT stops people from being gay."
Q6
A reader's question: The first specialist school for girls with autism is providing a highly nurturing environment that empowers them as individuals, yet most specialist provision has been developed for boys. Do you think that the expansion of specialist support for girls is a good thing and what do you think are the advantages/disadvantages of such an approach?
Close ↑
"I think that Sarah Wild, the head teacher at Limpsfield Grange School, believes that if children can cope in the mainstream then they should. But there is the realisation that some children can't and that's important. So, we should be trying to support these children in a mainstream setting wherever possible, because that's life and that's where they'll get on best. However, in certain cases where the mainstream isn't possible, then the sort of residential provision offered by Limpsfield Grange makes a lot of sense. When I've met girls from that school, I've been impressed by their confidence and self-esteem when compared with their mainstream counterparts.
"Does it need to be gendered? I'm not sure whether I'm qualified to make that judgement really."
Q7
A reader's question: In one of our readers' FE colleges, many students have been diagnosed with autism, but have not been provided with an education, health and care plan (EHCP). None of them finds college life easy, even those perceived as high-functioning. As they approach their late teens, nearly all of them demonstrate difficulties with mental health. In some cases, they are so severe that parents are left in despair as to what to do. The impact on the student is far worse and we also have a number who have significant difficulties with gender issues. Do you think that, by default, anyone diagnosed with autism should be awarded an EHCP?
Close ↑
"No, I don't think that, because it's all about the impacts that their conditions have on their lives in their settings. Some people really don't need an EHCP, because they're being managed and they're OK. In the case of the individuals that the reader describes, it certainly sounds as if the impacts are high. Unfortunately, in these cases, it just comes down to people being willing and able to fight for them to get EHCPs in the first place. But, generally speaking, no, I really don't think that it would be right to give everybody the right to have an EHCP because they're not appropriate for everyone. They may need it earlier or later but not in education."
Q8
Editor's question: In the light of the proposed funding cuts, what does the future of autism for girls look like in our schools?
Close ↑
"Hopefully, the increase in awareness and knowledge and diagnoses will help safeguard the future of autistic girls in our schools. A lot of these girls are incredibly resilient and are working really hard to do what they do. Of course, they may well come out the other side with a few battle scars and a few mental health issues, but I think that we've simply got to just keep spreading the word and make sure that they get the diagnoses, the support to succeed, and, most importantly, give them the real confidence to know and understand that they are just fine as they are."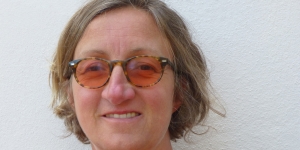 "A lot of [autistic] girls are incredibly resilient and are working really hard to do what they do… [W]e've simply got to just keep spreading the word and make sure that they get the diagnoses, the support to succeed, and…the real confidence to know and understand that they are just fine as they are."
Dr Sarah Hendrickx
About Dr Sarah Hendrickx
Sarah is autistic with a late diagnosis of Asperger Syndrome in her 40s. She has a lifetime of personal experience of autism, its mental and physical impact and how to live with it and shares this during training along with her professional expertise. She is an independent specialist consultant, trainer and coach in autism spectrum conditions. She has delivered over 1,000 autism training workshops to all types of professionals from educators and care providers to counsellors and lawyers and speaks at conferences worldwide. Sarah will be speaking in Bhutan, Australia and the US in 2017.
She currently works with part of the UK government supporting autistic employees and also with schools and colleges to support autistic children and young people. She was a special adviser to the Autism Education Trust DfE-funded Autism Training Programme (Post 16) and South East Hub for the delivery of the training. Sarah also ran an autism employment project for four years at Abingdon and Witney College.
Sarah has worked with more than 400 autistic individuals as a coach and consultant in care, schools, criminal justice, and employment.
She has written six books on Asperger Syndrome and related conditions on employment, sex and relationships, alcoholism, girls and women on the Autism Spectrum and also on the adult neurodiversity spectrum. She has also featured in a BBC Horizon documentary on autism and in a number of national magazines.
Gender and autism: a personal and professional view — by Dr Wenn Lawson
Q1
Editor's question: One of the first recorded references to autism was in 1908 – when the term was used to denote a subset of schizophrenic patients. Eighty-six years later (in 1994), after wrongly being diagnosed as schizophrenic for 25 years, you were correctly diagnosed as being on the autism spectrum. With gender dysphoria only being recognised as a medical condition in 1999, can you tell us about your particular experience of gender and autism – the barriers you encountered, the way that you overcame these barriers and, if possible, where practitioners helped?
Close ↑
"It's difficult for me to separate gender and autism in as much as they both dictate who I am. My autism (it's different for everyone) impacts upon how I process information, for example, I'm slow in working outspoken words and body language in conversations. Recognising faces is difficult and I often look for an item of jewellery or a certain haircut to help me build familiarity. It takes time to respond to others and it's almost impossible to process conversation in noisy environments. This all impacts on my social interactions with others. For example, it's uncomfortable when a friend wants me to go out to a bar with them if that venue is noisy and I need to say it's too uncomfortable for me. I'm fine in quieter venues, but this isn't easy to explain. I think my slowness to connect is why it took so long to join the dots re my gender identity. I knew I felt much more masculine than feminine, in the traditional sense of the terms. But, I didn't know my detachment and my refusal to acknowledge certain female aspects of me (e.g. breasts, menstruation and my rounded female form) were associated with the term gender dysphoria.
"I have a number of sensory implications that negatively impact on my ability to communicate. For example, I need to wear rose-tinted lenses to help with my sensitivity to light; I've been told to remove my shades during university lectures. But, if I take them off, not only can I not see, but it interferes with my hearing too. Then, I often need ear plugs because sounds can be overwhelming. This can give an impression of me being rude or of not listening. Some tactile experiences (certain clothing) can feel like sandpaper on my skin and items (such as buttons, zips, fluffy balls) can capture my attention, taking me over, and making it nearly impossible to attend to anything else. So, this is why I need to wear soft and simple cotton clothing (such as T-shirts and track pants), which can appear non-feminine, casual, unfashionable, etc. I have thought that my sensory response to clothes was bound up with my autism. But, maybe it was more because these clothes were more masculine and I felt more at home with myself when dressed this way?
"My autism means I need to process things one at a time. I also struggle with concepts associated with object/person/emotion permanence. These can be definite barriers to owning and living in the gender that is right for me. Because things shift all the time, I'm constantly unsure of what is stable and trustworthy. Having a positive self-image and acceptance requires the individual to know themselves and to know what they like and don't like, as well as understand why. I found it very difficult to separate self from other and the fluidity of other seemed to flow on as part of me. Then, if that person left, I lost all sense of self again. In many ways, it wasn't until I recognised my gender dysphoria and chose to transition (by changing my name and by using male hormones and sex affirming surgery) that I knew I was actually stepping into the trueness that was me. I only knew I was home when I got here!
"When it comes to emotions I experience these as a 'colour' state rather than a 'feeling' state (a type of synesthesia). Again this can seem odd when communicating with others. My sense of self was like a rainbow of colour before, and after transitioning this bow became anchored and less unstable. My mind cleared and autonomy was ushered in. Those brown and grey hews of anger and depression were exchanged for more of the green of integrity and the blue of safety. I'm reluctant to speak of these things with 'professionals' because if judged in the light of what passes for 'normal,' I'd be seen as 'mental!'
"Having professionals listen to me and really hear me has been the most valuable tool. Being believed and then allowed or given permission to move into my masculine self, has released me from uncertainty. The biggest barriers in many ways were my difficulty to connect with what was happening to me and my confusion in how to join the dots and to communicate or interpret what they were saying. Having the psychiatrist and psychologist help me to see my life, from their perspective, was very useful. It's not that my autism and gender dysphoria were exchanged once I stepped fully into the gender appropriate for me, but being in the right gender illuminated and cleared away some of the debris autism caused. Once I could separate what was what I found it much easier to own areas of difficulty, accept the support I needed, and move with confidence into my masculine identity. My autism hasn't disappeared, but it's taken more of a step backwards because I'm not so disconnected."
Q2
Editor's question: There is a real and growing understanding of the links between gender dysphoria and autism. What is it important to consider when one seeks to define the relationship between both conditions?
Close ↑
"Autism needs to be seen in its own right and gender dysphoria too. They are clearly two completely different and separate conditions. However, they possibly occur more frequently together than in the typical population due to the autistic affinity with truthfulness. Where they seem to merge is possibly via our ability to possess a greater gender fluidity and a deeper connection to honesty that is not socially bound. If we don't feel 'right', we are more likely to own up to this. The difficulty comes in putting names to our feelings and to our disconnection and/or dysphoria. Some might argue that autism means having a more masculinized brain, more testosterone in utero and so on. There is some evidence that autistic females may have an extreme male brain (EMB) but there isn't evidence that the same is true for autistic males (Lai et al. (2013)).
"Even so, how it impacts on the female brain is still being debated. When it comes to issues of gender dysphoria, it appears there are more male to females than females to male. Again, this might be so because as autistics we are not so bound by social rules of needing to conform and are freer to be ourselves. As for genetics and the role of hormones in issues of gender, there is no evidence either way that gender dysphoria is more prominent in autism. The research is in its infancy and there is much to explore. I hope an open mind can be helpful here."
Q3
Editor's question: This publication will go out to thousands of teaching professionals. With this and your inspirational story in mind, what essential recommendations might you offer to practitioners who work with autistic pupils who also have gender dysphoria?
Close ↑
"Many professionals and families alike are ruled by the fear of making a mistake. The guiding theme for all of us should be: '…to do no harm.' The suicide rate for gender dysphoria is 44%… and this is the rate for those who succeed! If we listen to the child or individual who says they are living in the wrong body and need this to change, rather than be worried this might be another obsession or special interest, we can do no harm to take them seriously. If we ignore them though, there's a high risk that the person might move into self-harm, mental health issues and/or suicide. If we listen and take steps to support the individual, we are saying 'OK, we hear you and we will walk with you to join the dots.' Giving a child nearing puberty, puberty-blocking hormones simply delays puberty, giving the child (family and professional) more time to sort things out. For a boy who says they are a girl, allowing them to go through puberty, have their voice deepen and grow taller, etc. there is no going back from this. However, postponing these events, whilst doing no harm, buys everyone time. Research shows if children reach adolescence and are still insisting they are transgender, 95–99% will continue into their chosen gender as adults. This is very high.
"Special interests and obsessions point to far deeper issues and can be lifetime events. As trans-individuals we will show an obsessive disposition towards our belief. Gender dysphoria is all consuming! Walking with us, without judgement, has to be the way forward. Laying all the cards on the table, saying it as it is and spelling it out for us, is very helpful. Autism can hinder us from appreciating the ongoing outcomes that occur during transition. We need these highlighted. For example, with my sensory difficulties, I found it overwhelming coping with the change of smell my body gave off as a male, compared to when I was female. Once I understood it, I coped better. The same was true of bodily changes to hair growth, the sound of a deepening voice and adjusting to greater sweatiness! Meeting other trans guys has been totally enlightening and incredibly supportive. We need role models!
"For school, having our environment soaked in a less gender-specific domain can only benefit all. Having toilets that are simply labelled 'toilet' and so on, is the best way to fight transphobia. In my home, the toilet doesn't have a sign above it saying 'girls' or 'boys!' Having an openness and a willingness to discuss these issues and not hide them is also important. At the same time, of course, doing so respectfully and being aware of personal privacy, is of uppermost importance.
"Creating a safe space for all pupils, whatever their gender, and appreciating that gender is a spectrum that varies as much as autism does, needs to be understood and accommodated. Giving each child the right to find themselves and pursue their growing years with dignity and appropriate support sends all individuals the message they are valued – whatever their ability, gender disposition, personality, religion, race, sexuality or colour. Building the kind of future we need our children to thrive in, takes a commitment from each one of us. I encourage you to have the courage to walk with us."
Q4
Lai, Meng-Chuan, Lombardo, M.V., Suckling, J., Ruigrok, A.N.V., Chakrabarti, B., Ecker, C., Deoni, S.C.L., Craig, M.C., Murphy, D.G.M., Bullmore, E.T. and Baron-Cohen, S. (Sep. 2013) 'Biological sex affects the neurobiology of autism'. Brain, 136 (Pt 9): 2799–815.
AP1
Resources and courses you may find useful
Close ↑
Gender and sexuality Masters-level module
Our groundbreaking gender and sexuality module is part of the Leading Inclusive Education MA jointly developed with Middlesex University.
"How diverse is your curriculum with respect to gender and sexuality? Do those engaged with learners in your setting appreciate the significance of socially constructed frameworks on those who identify as lesbian, gay, bisexual, transgender, and intersex?"
Ron Sergejev
Find out more about the Leading Inclusive Education MA.
Previous autism issues in The SEND Practitioner
Dr Temple Grandin, Steve Silberman and Dr Sue Sheppard discuss the big autism questions. Curated special issue for last year's Autism Show.
Find out more about the autism special issue of The SEND Practitioner.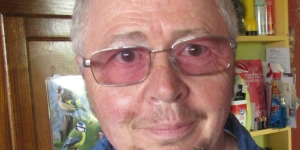 "In many ways. it wasn't until I recognised my gender dysphoria and chose to transition (by changing my name and by using males hormones and sex affirming surgery) that I knew I was actually stepping into the trueness that was me. I only knew I was home when I got here!"
Dr Wenn Lawson
About Dr Wenn Lawson
Psychologist, lecturer and author, Dr Lawson has run his own business for 22 years. At two years of age he was misdiagnosed as intellectually disabled, at school of being incapable of doing as he was told, at 17 years of age he was misdiagnosed with schizophrenia (spending time in and out of mental health institutions). Eventually, at the age of 42, he was diagnosed with an autism spectrum condition (ASC), ADHD, dyspraxia and learning difficulties.
Dr Lawson is currently a teaching fellow with Birmingham University's online autism MEd. He resides on the Autism Open Access board and the board for SEAL (Community College in Warrnambool, Australia) and the ICAN board, South West (Australia). He is participant and adviser for Autism CRC, Australia, and he has written numerous books (and papers) on ASC.
Exploring the Cognitive Abilities Profile (CAP) — a Q&A with Ruth Deutsch
On 15 and 16 June, Ruth Deutsch (educational psychologist and co-founder of CAP) will present a thought-provoking Cognitive Abilities Profile (CAP) course with Real Training. As we look ahead to it, we're delighted to feature a recent interview with Ruth.
We speak to her in detail about the foundations and history of CAP, the distinctive benefits of using such a highly flexible tool, and how the course has developed since its inception. Ruth discusses the necessity for such a holistic approach to the assessment of a young person's needs and the importance of increasing CAP usage among clinical psychologists and neuropsychologists.
We also talk to CAP users and CAP attendees: Dr Yehuda Marshall (consultant clinical psychologist) and Deborah Smith (specialist teacher). We discover how the use of CAP has impacted on their practice and professional lives, while they highlight how CAP enables a deeper, holistic understanding of the client and allows for progress tracking in a way that other forms of assessment do not.
Maddie Ralph
Writer

Q1
As co-author (together with Michelle Mohammed) of the influential CAP, you have created a very different kind of assessment tool that has had a real impact on the assessment landscape. Why did you create CAP and how did it come about? As part of this, when did you run your first CAP course?
Close ↑
"As an educational psychologist (EP), I first developed an interest in dynamic assessment (DA) through extensive case work with local authorities in the late 1980s and early 1990s. As I began to teach DA and use the approach within my own professional practice, I realised that it was difficult to deliver DA into mainstream EP practice for a number of reasons. In 1998/99, as part of my research at the Institute of Education, I carried out an investigation around the UK to find out more about the level of knowledge surrounding DA. I received a high level of response (of about 78%), which could be summarised in one line: high interest; low usage. Why? Because, despite the approach and philosophy being highly valued, it wasn't easy for people to access informative and thorough courses or materials, and often their supervisors had not had training in DA, so it was difficult to get mentoring and supervision. It was also quite problematic when trying to explain the terminology and concepts to classroom teachers who didn't have that background and were not trained in the development of cognitive skills in the classroom.
"Interestingly, I discovered that it wasn't just the UK scene. For example, a study in the US had shown very similar results, and I came to realise that training, sustainable supervision and mentoring were key to rolling this out effectively. I began to think about the essential tenets of the DA approach and how they could be turned into practical interventions for a wide range of contexts – both inside and outside of the classroom and with families too.
"So, what are the essential tenets of the DA approach?
Examine the cognitive development of the learner via testing that is not just limited to the recording of current performance, which is about yesterday's learning, but also looks at tomorrow's learning in the quest to understand future learning potential.
Analyse cognitive processes and their relationship to emotion.
Evaluate how to mediate and intervene to help people to improve their cognitive development.
"I thought that I could do something with these concepts and maybe bypass the necessity of people only getting to these kinds of approaches through the DA training route, which was time-consuming and difficult to access. I then looked at the use of consultation in educational psychology, which had become increasingly popular. This approach was often preferred by EP services because it looked at the environment around the child in an ecologically valid way. It moved away from psychologists' traditional focus on within-child assessment and considered the learner as part of a system of interrelated key people and contexts.
"I decided to use consultation and observation as a framework to bring cognitive concepts into the classroom in a clear and structured way. Together with my colleague, Michelle Mohammed, I prepared an early version of CAP – in line with the schema that Professor Feuerstein developed into a tool for the dynamic assessment of young people, the LPAD. To start with, the LPAD framework was adapted for CAP, and in 2004/2005 Michelle and I trialled an early version with several groups of psychologists and teachers.
"We showed videos to the participants, asked them to analyse and score their observations independently using the early version of CAP, and we then conducted a study of how useful and accurate they felt it had been. We found that it was very difficult for observers to agree on what they had seen, and the scoring did not display adequate levels of interrater reliability. As a result, we made significant changes to CAP and adopted a very different framework for rating the cognitive abilities of a pupil or older learner. We developed the domain structure that CAP now has, based on the work of one of the founding fathers of neuropsychology: Alexander Luria (once a student of Vygotsky).
"CAP, in its current form, was published towards the end of 2009 (with Real Training), and we ran our very first course in January 2010. Since then, it appears to have been well-adopted by many services around the country. It is practical, flexible and can be used with teachers/therapists/parents; it involves concepts that are clear and measurable; and users can develop intervention plans, which are then monitored and reviewed using a structured, evidence-based method. So, it has become a useful tool that leads to targeted intervention and has sound theoretical underpinnings, which are being tested in conceptual and practical ways.
"We wanted to give people a method of systematically bringing cognitive concepts into the classroom; using consultation with teachers, therapists, and learning support assistants; and using that framework in a very specific way to discover the blocks in the child's thinking. In other words, CAP emphasises the identification of thinking processes alongside the teaching of knowledge content. This approach is not age limited, so it's something that is particularly useful for EPs in England and Wales who – as of September 2014 – have had their professional practice framework extended from birth up to age 25. This means that we are now addressing the needs of young adults long after their school years. In this way, CAP is highly flexible and adaptable. Why? Because it's not just about academic learning in the classroom. It's about life skills and everyday problem solving, looking at the activities of daily life, and the functional realities of young adults (in the workplace, at home, independent living, supported living, and so on) – all of which can be addressed using CAP."
Q2
It launched in 2010 and changed over the years to reflect the shifting landscape. During this time, what have been the most significant changes to the course and why were they made?
Close ↑
"We increased the course length from one to two days – as our early experimental research showed that even those with a background in DA found that one day of training was insufficient. This is important because we really want delegates to feel confident using the tool in their setting. Over the years, we've also developed a lot more case material and practical information to show delegates the many aspects of different practice that we've encountered. This supports those who use CAP to learn about what they should do less of and more of. What's also added to the course are the benefits of experience, time, and very good feedback from users."
Q3
May I ask how many people have been trained in CAP since its inception?
Close ↑
"I would say in the hundreds, if not over a thousand people. So far, it's also gone overseas to several countries including New Zealand, Japan, America, Denmark, Dubai, and India."
Q4
Having trained such a large number of people, what do you feel has been the greatest impact of CAP on those who assess and those who are assessed?
Close ↑
"While digital technologies have had a huge impact on learning, the value of face-to-face courses such as CAP is evident. It provides the opportunities for people to speak to each other, to come up with ideas, and to spontaneously raise issues. These in-depth and interactive courses are only delivered face-to-face because this is the ideal way for participants to get the best out of CAP via close group work and tutor interaction. What I've been particularly impressed with is the growing number of people who wish to learn new and different ways of helping young children and adults. They want to go beyond where they are now, will not accept presenting difficulties as the last word, and are searching for creative and effective ways of helping young people to make greater strides in their learning and their lives."
Q5
You are holding a CAP course with Real Training in London on 15–16 June. What would you say to those professionals who are thinking of joining you in June but haven't signed up yet?
Close ↑
"CAP is a user-friendly tool, two days of professional development is manageable for most people, and support is available throughout. It can add real value, has demonstrated a positive impact on those psychology, special education and therapeutic services who use it, and enables professionals to evidence and share meaningful outcomes with teachers and parents. CAP makes it easy to develop practical interventions that can be monitored. It emphasises how to teach and learn metacognitively, which helps children improve their learning (according to a host of studies). Investing two days of continuing professional development in this course can add real value to their practice and to those who they're trying to help – whether teachers, learning support assistants (LSAs), therapists, or parents. CAP aims to be a catalyst for change – for practitioners and their clients."
Q6
When we interviewed you in 2013, you said that "ultimately, [you] want to get this specialist framework into the awareness and the practice of a much wider range of people". How has that gone?
Close ↑
"I think that the people who lead and facilitate the CAP consultation must have solid experience in child development and assessment. When they are facilitating CAP with teachers, LSAs, or parents who may not have a strong background in this, they need to provide a reflective space for those who are part of the 'team' around the child. As a teacher working alone, it is very difficult to 'self-reflect' objectively, so it's more helpful if CAP-trained professionals can facilitate the consultation with that teacher, parent or other persons involved with the client (especially in the initial stages) – and then follow up. It is, after all, asking a lot of busy teachers to learn the in-depth background of the methods that underpin the consultation and the psychology.
"I prefer to see CAP initiated by specialist teachers, psychologists, clinical and educational therapists, and SENCOs; and provide a non-judgemental framework for mainstream teachers, the LSAs, and the parents. For me, the procedure is to train the facilitators first, support them to a level of confident practice, and for them to share it on, enabling others to conduct CAP reviews on their own at a later stage.
"There is a transactional relationship between emotional and behavioural development and the development of thinking skills. So, I would like to see CAP being used by more clinical psychologists and neuropsychologists. I think that we've been too narrowly focused, because there can be a tendency to think of CAP solely as an educational tool when, in fact, it isn't just for the classroom. CAP is about the development of thinking, problem-solving, approaches to learning, and social communication. It has a broad impact on the transfer of skills to all areas of life and, as a result, we need the clinical psychologists and the neuropsychologists to be much more involved. We would also really like to encourage more occupational therapists and speech and language therapists to attend CAP courses. In multi-professional settings, their contribution to profiling the needs of a learner is invaluable, so I would like to see more therapists use CAP."
Q7
Finally, following your previous answer, the recent legislative and structural changes to the education landscape mean that CAP is brilliantly placed to continue to make a real difference to professionals and pupils alike. With this in mind, what unique benefits can CAP offer the pupil and the educator in this time of change?
Close ↑
"The introduction of education, health and care plans (EHCPs) across England and Wales; the recognition that development isn't just about education (that there has to be a very close collaborative relationship with health aspects and with care); the approach of both DA and the development of CAP… these are all holistic approaches. We're looking at the interrelated aspects of emotional, behavioural and intellectual development – all as part of the whole child within their own context. Feuerstein insisted (as have others) that cognitive intervention is never about intellect alone, but rather that 'emotion and cognition are two sides of a transparent coin'. In this way, CAP allows the user to observe how multifaceted aspects may impact on development – such as emotion, motivation, language, and communication. In short, it's a holistic tool that fits well into the joined-up thinking that lies behind the legislation."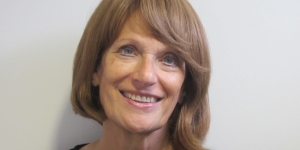 "We wanted to give people a method of systematically bringing cognitive concepts into the classroom; using consultation with teachers, therapists, and learning support assistants; and using that framework in a very specific way to discover the blocks in the child's thinking."
Ruth Deutsch
About Ruth Deutsch
Ruth is one of the UK's leading dynamic assessment and cognitive education trainers. As an educational and child psychologist, she combines clinical practice with training, consults to the Hope Centre in London and teaches on the Doctorate for Educational and Child Psychologists at the University of East London and Queen's University, Belfast. She is also co-author of the Cognitive Abilities Profile.
What impact has CAP had on our graduates' lives? Two short Q&As
A short Q&A with Deborah Smith
What do you do?
"I am a specialist teacher."
Why did you decide to study CAP?
"I decided to study CAP as part of my training as a thinking skills specialist."
What was your favourite part of the course?
"I would say that my favourite part of the CAP course was the task analysis side of things: being able to describe the relationships between the cognitive demands of tasks and the difficulties a learner may experience with that task."
What impact has it had on your professional life?
"The CAP course has really helped to develop my understanding of the thinking process and the cognitive demands of tasks. CAP gives a structure through which a profile can be generated so that intervention can be targeted specifically and progress can be evidence based."
What can someone who has taken this course offer?
"I think that after doing this course, the individual has an ability to analyse the cognitive profile of a learner. By this, I mean that they can identify areas of strength and areas that need development and the relationship of those areas to curriculum tasks and/or everyday functioning."
Why would you advise someone to take this course?
"The CAP course is interesting and engaging and provides meaningful insight into the needs of learners. It also offers dynamic, practical and evidence-based interventions."
A short Q&A with Dr Yehuda Marshall
What do you do?
"I work as a clinical psychologist in private practice and also for a looked after children's service."
Why did you decide to study CAP?
"I have trained in some dynamic assessment (DA) instruments, and so I was keen to see how the CAP could expand on my skills in this area, especially with the looked after children population who may struggle to engage with long assessments."
What was your favourite part of the course?
"I enjoyed it all."
What impact has it had on your professional life?
"The course has enabled me to administer a detailed cognitive assessment in a significantly shorter amount of time than I perhaps could with traditional and regular DA tests. Being able to compare the profile of parents and teachers is also very helpful, as it tells me firstly whether they are seeing the same things and secondly, if not, then it enables me to generate some hypotheses about why this may be the case.
"The detail within each domain of CAP has sharpened my general interview technique to cover areas of attention and perception, for example, that I would not have included before the CAP training."
What can someone who has taken this course offer?
"In addition to the above, CAP can provide a useful baseline measure when applied within a school setting. It acts as a springboard for bespoke recommendations and provides an opportunity to see if there have been any improvements at the time of re-test."
Why would you advise someone to take this course?
"For all of the reasons above!"
News
Real Group acquires Dyslexia Action Online Training, Online Shop and Guild
As you may have heard, Dyslexia Institute Ltd – the parent body of Dyslexia Action – went into administration on 14 April. As a company run by educational psychologists, we were deeply saddened to hear of this news. We are well aware of the excellent work that Dyslexia Action has done over the years, making significant positive impacts to the careers of teachers, the knowledge and insight of parents and people affected by dyslexia and, most importantly, to the outcomes and prospects of children and adults. We know that this would not have been possible without the exceptional expertise, dedication and professionalism of the team working at Dyslexia Action.
We are, however, able to announce that, on 26 April, we reached agreement with the appointed administrators to acquire the professionally strong and financially successful Dyslexia Action Training and Shop and the important Dyslexia Guild – and to continue them as ongoing concerns.
While there is still a great degree of sadness that Dyslexia Institute Limited will no longer exist – and the charity itself is now in liquidation – we are pleased to have reached an agreement that will ensure that the vital training, retail and membership services provided by Dyslexia Action will continue as normal, and that the roles of those employed running Dyslexia Action Training and the Guild will be secured. It is our intention that Dyslexia Action Training will continue to develop and grow and the Dyslexia Action Training name and logo will be sustained. We hope that the Dyslexia Action website will remain a useful resource for all.
We are aware that many of the specialist teachers and educational psychologists who were working for, or with, Dyslexia Action are continuing their work with children and families across the UK. If these colleagues wish to contact us, we would be pleased to publicise their services to parents and adults using Dyslexia Action's website.
If you have any questions about this news, please contact our head of marketing: stuart.curry@realgroup.co.uk
Dr Mark Turner
Managing Director
Real Group Ltd
Why the Ofsted Inspection Framework is a SENCO's best friend
Last month (April 2017), Brian Lamb gave a superb webinar to our National Award for SEN Coordination (NASENCO) delegates around the Ofsted Inspection Framework and why it's a SENCO's best friend.
These webinars are regular features of our courses and supplement and support our delegates' learning and practice.
Find out more about our NASENCO.
London CAP course this June
We're also running a two-day CAP course at the Grange White Hall Hotel in London on 15–16 June.
To find out more, or to book your place, take a look at the CAP course page on our website.
Real Training at the Autism Show this June
We're at stand B9 at the Autism Show in London on 16–17 June.
Ask us about practice-led learning through our unique Masters-level SEND Programme (e.g. PGCert Autism Spectrum Conditions) and becoming an access arrangements assessor with our Certificate in Psychometric Testing, Assessment and Access Arrangements (CPT3A) course.
Plus, join Dr Sue Sheppard at The HUB: Theatre 2, Friday at 12.50 for "Challenges and opportunities in supporting the needs of students in schools. Current issues and research".
Pop by and say hi.
WIN ONE OF 20 TICKETS TO THE AUTISM SHOW!
We've got 20 Autism Show tickets to give away.
To win one, simply tweet us at @RealTrainingUK and let us know that you'd like to attend #TheAutismShow.
Alternatively, if you're not a member of the Twitterati, simply email edward@realgroup.co.uk and ask to be entered into the draw.
NB: The draw will be made on Tuesday 30 May. We will notify the lucky people shortly after.
Marathon man
This May, our head of marketing runs for the National Autistic Society
On 21 May, Stu Curry (our intrepid head of marketing and sales) will pound 26 miles and 385 yards of Worcester's streets in the footsteps of Edward Elgar and William Morris.
Stu is running for the National Autistic Society and we wish him the best of luck.