TSP Briefing
Issue 21
June 2018
In this issue…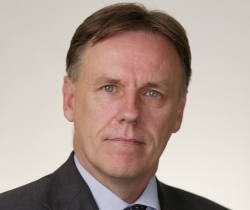 ABOUT BRIAN LAMB
Brian is a renowned expert in the development of SEND legislation, policy and practice. Author of the influential government-commissioned Lamb Inquiry: Special educational needs and parental confidence, he works alongside charities, schools, local authorities and parents' groups and has published widely and lectured on SEND issues.





Editorial
Welcome to the second issue of Real Group's new TSP Briefing. This issue is a piece by renowned SEND influencer, Brian Lamb OBE. Brian is following hot on the heels of our last release – an interview with OFSTED's Matthew Barnes, with a most contentious supposition – how OFSTED and the inspection framework can be the SENCOs greatest ally. Past experience may cause many educators to throw their hands up in horror at the sentiment, but read below to see how – and why – Brian thinks SENCOs can use this framework to their – and most importantly their students' benefit.
As always, please contact us if you have any thoughts on what topics you would like to see covered, or what we can do to improve the TSP Briefing further.
Kind regards,
Stuart Curry
Real Group
In this issue…
Why the OFSTED schools inspection framework may be a SENCO's best friend!
Many SENCOs and inclusion leads complain of the struggle to convince school leadership teams to support strategies around SEN in these austerity-challenged times. Furthermore, school leaders often fear that children with SEN will bring down overall performance on accountability measures, making schools vulnerable to a poor Ofsted report. This follows from the fact that the widest attainment gap is still for children with SEN at key stage 2 and 4.
However, the new Ofsted inspection framework (2015/2016) introduces an approach which supports a greater focus on progression as well as attainment. The inspection framework is a major step forward in starting to align the aspirations of the legislation to improve outcomes for children with SEN and disability with how schools are judged overall. It could, therefore, support SENCOs in making the case to school leaders for a greater focus on SEN and ensuring the most effective use of the SEN budget and pupil premium.
The SEN legislation has a clear focus on improving outcomes for children with SEN and engaging parents and pupils to support this, as exemplified in Section 19. This is linked to Chapter 6 of the Code of Practice (CoP) via good school management and quality first teaching to meet the needs of pupils with SEN:
"The quality of teaching for pupils with SEN, and the progress made by pupils, should be a core part of the school's performance management arrangements and its approach to professional development for all teaching and support staff." (see 6.4 of the CoP)
Furthermore, in planning support:
"Consideration of whether special educational provision is required should start with the desired outcomes, including the expected progress and attainment." (see 6.40 of the CoP)
Before the school visit, inspectors will look at the SEN information report, data on equality of opportunity, the use of pupil premium, attainment, and progress of pupils. A focus on SEN is also reflected across a number of key areas of the grade descriptors and inspection criteria that the inspection team will take into account.
On school leadership, the grade descriptors, to achieve outstanding, require schools to secure improved outcomes for disadvantaged pupils, including those with SEN:
"Leaders and governors focus on consistently improving outcomes for all pupils, but especially for disadvantaged pupils.
"Governors systematically challenge senior leaders so that the effective deployment of staff and resources, including the pupil premium, …and special educational needs funding, secures excellent outcomes for pupils.
"The school's actions have secured substantial improvement in progress for disadvantaged pupils." (paragraph 153).
In making judgements, inspectors will look at:
"…how effectively leaders monitor the progress of groups of pupils to ensure that none falls behind and underachieve, and how effectively governors hold them to account for this;"
and
"how effectively leaders use additional funding, including the pupil premium, and measure its impact on outcomes for pupils, and how effectively governors hold them to account for this." (paragraph 141).
Securing better outcomes for pupils with SEN is also central to some of the grade descriptors on outcomes in achieving an outstanding rating:
"The progress across the curriculum of disadvantaged pupils, disabled pupils and those with special educational needs currently on roll matches or is improving towards that of other pupils with the same starting points."
And that:
"For pupils generally, and specifically for disadvantaged pupils, disabled pupils and those who have special educational needs, progress is above average across nearly all subject areas." (paragraph 189)
This is now tied to progress measures, as:
"Inspectors will consider the progress of pupils who have special educational needs and/or disabilities in relation to the progress of all pupils nationally with similar starting points… The expectation is that the identification of special educational needs leads to additional or different arrangements being made and a consequent improvement in progress." (paragraph 185).
Crucially, in respect of previous concerns for pupils whose:
"…cognitive ability is such that their attainment is unlikely ever to rise above 'low', the judgement on outcomes will be based on an evaluation of the pupils' learning and progress relative to their starting points at particular ages and any assessment measures the school holds. Evaluations should not [my emphasis] take account of their attainment compared with that of all other pupils." (paragraph 187)
Before deciding on the final judgement of overall effectiveness, Ofsted requires that:
"…inspectors must evaluate: the extent to which the education provided by the school meets the needs of the range of pupils at the school, including:
disabled pupils

pupils who have special educational needs." (paragraph 135)
The inspection framework should, therefore, be especially helpful for SENCOs and inclusion leaders in helping to focus school strategy on SEN as part of the core of their school performance management.
There are still going to be tricky issues around measuring progression and continued debates about the implications of the Progress 8 measures for disadvantaged pupils. Nevertheless, the drive to find more meaningful ways of measuring outcomes for schools around SEN must be helpful. The challenge for Ofsted is to get this message out and secure the confidence of schools by ensuring consistency in inspection practice in applying the criteria on SEN.
So, if you are struggling to ensure that there is a whole-school approach to SEN, then the new framework could well be your best friend. You could use the inspection framework as a starting point for discussion with your senior team to:
Evaluate your current school arrangements against the inspection criteria on SEN.

Use the school information report as a positive tool to help develop your SEN policy, and involve your school governors and parents in its development.

Review your data and approach to recording progress, so that you can ensure that you can demonstrate progress and outcomes.
Many schools will develop the right ethos to meet the requirements of the Children and Families Act without worrying about Ofsted compliance. But, where this is not the case, the inspection framework now provides a powerful incentive for schools to do the right thing. At least SENCOs and inclusion leads may well start looking forward to the prospect of an Ofsted visit!
News
Earlier this month we had a great couple of days witnessing our dedicated delegates receive their PGCerts and MEds at Middlesex University. To see their months and years of hard work come to fruition on their day of graduation means a great deal to all of us at Real Training. We celebrated with a number […]
Aaron Pape – CPT3A Aaron currently teaches Sociology at a Sixth Form College in Bexhill-On-Sea. Aaron completed the Certificate in Psychometric Testing, Assessment and Access Arrangement (CPT3A), which he was enrolled onto by his workplace. Aaron was happy to study with Real Training as his colleagues stated to him that it provided all the necessary […]
Senior Mental Health Lead Training – how to apply for grant funding The Department for Education (DfE) has just announced the next round of grant funding for senior […]
Get in touch
If you have any questions, or there is anything that you want to say…