TSP Briefing
Issue 24
December 2018
In this issue…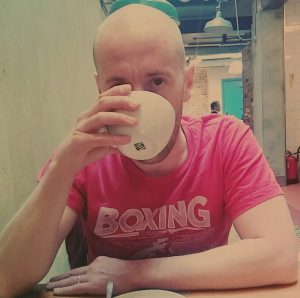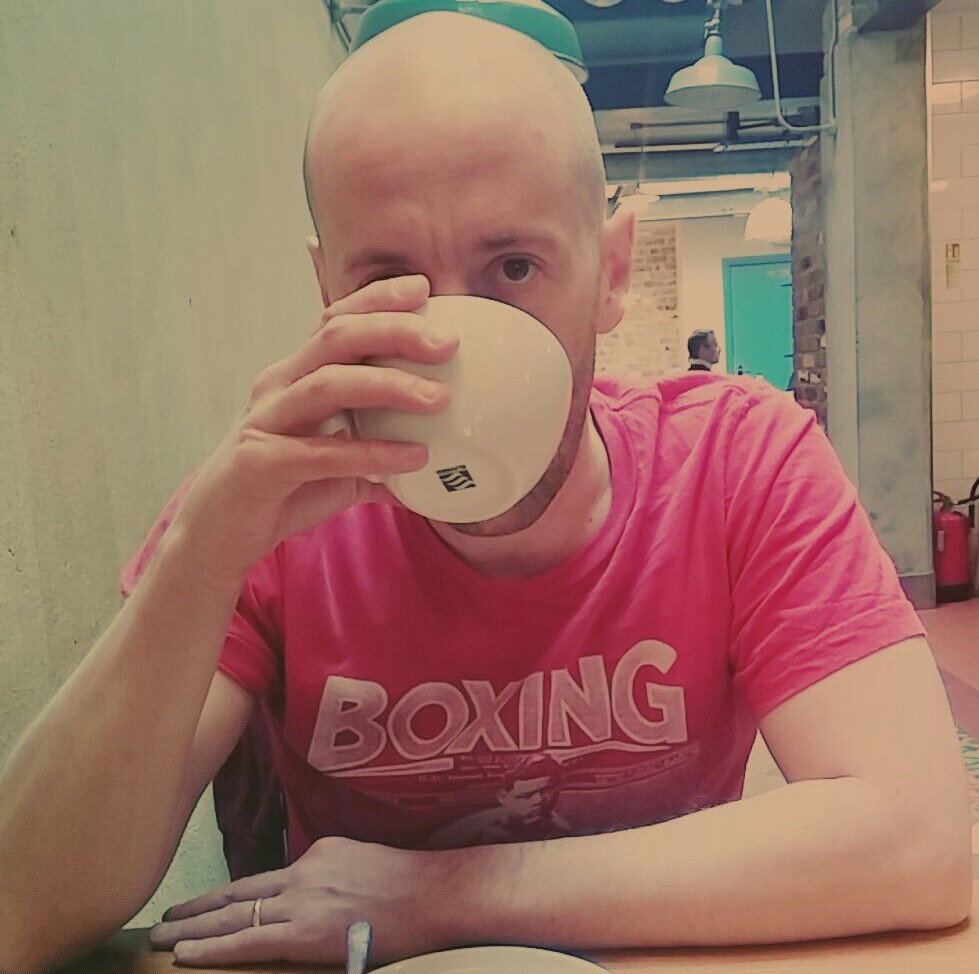 ABOUT STUART CURRY
Stuart joined Real Group in 2016 as the Head of Marketing. Prior to joining Real Group, Stuart worked in marketing, journalism and commercial development across a range of organisations. With a long-standing passion for education and inclusion, he is also an occasional contributor to the TSP Briefing.



Editorial
Having attended a number of teaching conferences recently, both in the UK and overseas, a conversation I've had many times with school leaders is about the challenges they face in recruiting new teaching staff. And nowhere does this seem more acute than in the UK. In this post Stuart will explore some of the contributing factors – and what would need to change to turn the tide and make teaching the attractive proposition it once was for the brightest and best.
I hope you enjoy the piece and that you will share it with your colleagues.
As always, please contact us if you have any thoughts on what topics you would like to see covered, or what we can do to improve the TSP Briefing further.
Kind regards,
Stuart Curry
Real Group
In this issue…
"Things fall apart; the centre cannot hold" WB Yeats, The Second Coming
The findings from the Department for Education's (DfE) most recent School Workforce Statistics Report were as troubling as they were unsurprising to anyone with even the most tenuous knowledge of what faces schools and colleges in these most uncertain of times.
From 2011 to 2015, the number of full time equivalent (FTE) teachers in England steadily grew, broadly – if not precisely – mirroring the growth of schools' student population. Overall, the pupil-teacher ratio* fluctuated between a low of 17.1 and 17.2 in the first four years of that period, with a slight uptick to 17.4 in 2015. In isolation, and without context, 2015 could have been seen as a statistical anomaly. However, the last two years' data suggested it was less an outlier and more a sign of things to come. The subsequent two years saw increases to 17.6 and then 17.9 – the most current data available (2017).
Things downstream look no better. Whilst for the past three years the percentage of teachers leaving the profession (temporarily or permanently) has been stable at 9.9% (though this in itself is an historic high), the proportion of entrants to the teaching workforce has shown a sharp decline. From 2011 to 2014, significantly more teachers joined the profession than left – something critical in maintaining manageable pupil-teacher ratios in a growing populous – 2017 saw an exact replacement rate. One need not be a statistics guru to appreciate that more students and the same number of teachers isn't business as usual, but a real-world shrinking of the workforce.
So what is at the heart of this issue? And, perhaps more importantly, what can be done to turn the tide?
Ask any teacher and you will get a number of reasons for the recruitment crisis, from low morale, ever-increasing paperwork, growing class sizes, the fact that wages have not kept pace with inflation, challenges with budgets…. The list is considerable, and each and every one of them is entirely valid. It would take a politician of an especially Panglossian disposition to challenge the veracity of these issues. To their partial credit, the issue of an untenable workload has been acknowledged (if far from resolved) by this government, starting with 2014's workload challenge and most recently in a joint open letter sent in November to school leaders from a group including Damien Hinds and Amanda Spielman.
But…. Whilst the facts of this reality are not in question (at least not by this writer), it fails to explain the issue at hand as these are mostly challenges for those already in the profession. And, as an aside, it speaks of the remarkable stoicism and unwavering dedication of teachers across the country that the proportion of those leaving the profession hasn't changed significantly. The problem with filling the bath is not that the plug is out, but that the taps are faulty.
So where have the next generation of teachers gone? In times past, it's a well-worn truism that in times of economic troubles, people turn to teaching as a stable career and when the nation's economy is in growth, the profession finds recruiting more challenging. Following 2008's crisis the UK finds itself in an odd position – growth, of sorts, but the popular sentiment doesn't match the figures.
We must ask what makes a career attractive to a graduate, and consider some areas where teaching currently misses the mark. First and foremost, I believe, career-minded graduates are now seeking some degree of stability and certainty – something historically which would have led them to teach.
As a body politic and a nation, stability and certainty are two things most notable by their absence. From a government ruling only with the support of an intransigent partner and an ever-changing cast in and around 10 Downing Street (since 2014 we've had four iterations of government, two Prime Ministers and four Secretaries of State for Education) the corridors of power have rarely been more congested. And this doesn't take into account November's wholesale changes and broader political turmoil, the ultimate impacts of which are, at time of writing, not fully known.
This, however, isn't a local difficulty but touches at the very heart of the education profession, and its ability to attract the best and brightest. With new governments and new Secretaries of State come often sweeping changes to policy. And, from the outside, it is easy to wonder what on earth is going on. Additionally, Her Majesty's Opposition have – not unreasonably from their perspective – recently stated, via Shadow Education Secretary Angela Rayner at the Labour Party Conference, that they will turn back the tide of academisation of schools if they win at the next election. Whatever you think of that specific policy is in this instance immaterial – all it speaks of to the eager graduate is a political landscape, and therefore a state education sector, in a state of constant flux. Young people seeking to build a career do not wish to join a sector not knowing what tomorrow, let alone a decade later, may bring. The stability – perceived or real – that a career in teaching once offered is now markedly less apparent.
When we add to this unappetising mix the impacts of Brexit and the understandable reluctance of EU teachers to move to the UK, regardless of supposed assurances, it is not hard to see why recruitment numbers are low and continuing to drop from the EU. And this sense of not being welcome is having a similar depressive effect on migration from all parts of the globe.
A combination of increasingly fractious politics leading to a push-me-pull-you to the extremities of opinion could, unchecked, create a self-perpetuating cycle of challenges. A cycle which must be broken for the benefit of educators and schools, and indeed the long-term wellbeing of the nation. Teachers and would-be teachers would all benefit from a more stable and steady environment and not one buffeted between the extremes of the body politic.
Whilst Yeats, with his admirable insight and formidable intellect, couldn't have foreseen our current troubles, and had a very different divided nation in mind when he was writing The Second Coming, the last refrain of the first paragraph is remarkably apposite in highlighting what holds back meaningful progress – in education and the nation at large:
"The best lack all conviction, while the worst

Are full of passionate intensity."
*Pupil-Teacher Ratio is defined by combining number of Full Time Equivalent (FTE) teacher numbers from the November School Workforce Census with the FTE pupil numbers from the following January School Census.
News
Earlier this month we had a great couple of days witnessing our dedicated delegates receive their PGCerts and MEds at Middlesex University. To see their months and years of hard work come to fruition on their day of graduation means a great deal to all of us at Real Training. We celebrated with a number […]
Aaron Pape – CPT3A Aaron currently teaches Sociology at a Sixth Form College in Bexhill-On-Sea. Aaron completed the Certificate in Psychometric Testing, Assessment and Access Arrangement (CPT3A), which he was enrolled onto by his workplace. Aaron was happy to study with Real Training as his colleagues stated to him that it provided all the necessary […]
Senior Mental Health Lead Training – how to apply for grant funding The Department for Education (DfE) has just announced the next round of grant funding for senior […]
See the full archive
Get in touch
If you have any questions, or there is anything that you want to say…