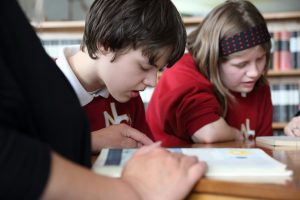 Ahead of UK Mental Health Awareness Week next week, we wanted to share with you a useful guide entitled Measuring the mental wellbeing of children and young people in education to help you think about the mental health needs in your setting.
One growing issue relevant to everyone including children and young people – and the main theme for this year's mental health awareness week – is body image. The CEO of The Mental Health Foundation, Mark Rowland, has recently written a thought-provoking blog regarding body image and the effect of social media in today's world. You can read it here.
If this inspires you to learn more about mental health to support the students in your setting, you can complete just two 30-credit modules to gain a Postgraduate Certificate in Social, Emotional and Mental Health Needs with Real Training. This can be completed in one or two years but with our practice-led learning model, you will be implementing improvements in your setting to make a difference straight away.
The two modules for this qualification are:
Through these modules, you will learn about current issues that could have a potential impact on mental health, including social media, so that you can improve the mental health support in your provision.
Book by 15 May to join our May 2019 cohort and take advantage of the summer holidays to plan your practical projects. For details of other module options or how you could go on to achieve a Postgraduate Diploma or a Master of Education in SEND, please take a look at our dedicated SEND Programme page online.