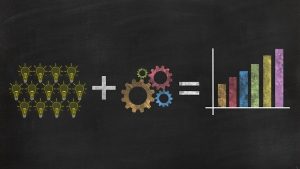 If you are looking to move into a leadership role, it is essential you stand out as an exceptional candidate in a very competitive field. One of the most effective ways to do so is to achieve a National Professional Qualification (NPQ).
These qualifications are designed to give delegates the opportunity to develop their knowledge, skills and leadership behaviours needed to lead an effective education setting, as well as moving ahead in their careers, through gaining a DfE-recognised qualification in leadership.
We offer two DfE-approved NPQs that can greatly increase your opportunities in these areas:
NPQSL – for current and aspiring senior leaders with responsibilities across an education setting.
NPQML – for current and aspiring middle leaders with responsibility for a team.
These qualifications are designed to develop your leadership skills, knowledge and confidence so that you can become highly effective leaders in your setting. With our flexible, online and practice-led learning model you will be able to set your own study schedule and work at your own pace, implementing improvement plans into your setting from the outset.
Book for the March cohort here to get started as soon as possible. Start your learning journey with us in the next couple of weeks and book by 15th March to join this cohort.
If March is too soon, please visit our NPQ web page for information on upcoming cohorts throughout 2020.
Why study with Real Training?
Ease of application – we don't have complicated application processes, no interviews to attend and there's no application essay to write. So long as you have an undergraduate degree, are working in a UK or international education setting, full support of a sponsor and plan to move into a headship role within 18 months, all you need to do is book your place online.
Flexible learning – Our NPQ courses are delivered fully online through Campus Online, our very own virtual learning environment, featuring learning experiences and activities that will give you the practical edge in your setting at the click of a mouse.
Practice-led learning – Real Training's practice-led learning model means you receive the content and theory you need, along with opportunities to make a difference to your setting through putting theory into practice and reflecting on the process.
Qualifications with credibility – Study with us and you will discover highly respected NPQ courses validated by Middlesex University and recognised by the DfE.
NPQH qualification also available
We also offer the NPQH (National Professional Qualification for Headship) for those who aspire to rise to the position of Headteacher in the next 12-18 months. If you are already an experienced senior leader who is highly motivated to become a headteacher soon and have the full support and endorsement of a sponsor (usually, this will be your headteacher or line manager) then this could be the perfect qualification to fulfill your ambitions.
When you have decided which cohort works best for you or your colleagues to move in a leadership role, please complete our simple online booking form. If you have any questions regarding our NPQ courses, please get in touch with us – you can call us on +44 (0)1273 35 80 80 or contact us here.