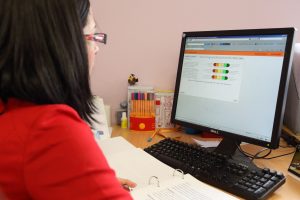 As a result of the ongoing COVID-19 situation, some of our delegates who are booked onto our courses beginning in May have found themselves with an unexpected amount of time on their hands, and have expressed an interest in using this time to get ahead on their course before the official start date. In order to support delegates in these uncertain times, we are doing exactly that – those who are enrolled onto the National Award for SEN Coordination (NASENCO), International Award for SEN Coordination (iSENCO), or National Professional Qualifications (NPQs) will gain early access to our May cohorts to start their learning journey with us as soon as they are fully registered so that they can make the best use of their time, while they have it.
Can anyone gain early access to our May cohorts?
This offer is not only available for existing bookings, but it is also available to anyone else who may be looking to start a course during this period of school closures. You may be finding that some of your teaching staff are looking to take advantage of this time for professional development. If they are interested in enrolling in our May cohorts, as soon as they are fully registered, they too will gain access to the complete course content straight away in order to allow them to get ahead while they have the opportunity to do so. This extra time will not be deducted from the end of the course – it is intended as a free extension as a gesture of goodwill, bearing in mind the current global situation.
If you or your staff are interested in booking onto our May NASENCO, iSENCO or NPQ cohorts, you can book your places here . If you have any questions with regards to anything relating to any of our courses, please do not hesitate to get in contact with us, either by emailing us or by giving us a call on +44 (0) 1273 35 80 80.