Celebrating kindness during Mental Health Awareness Week
Celebrating kindness during Mental Health Awareness week
At this time, it is particularly meaningful to highlight and support Mental Health Awareness week. Never has it been more important to raise awareness and promote our conversations about well being. The theme for this year has been chosen in response to the coronavirus outbreak and focuses on kindness. It is often the simple acts of kindness that promote our connection with others. We have collated a few resources below that we hope will be of some support considering the well being of the schools and communities in which we work.
Sharing the importance of kindness during transition
1 – Being kind to your students
Five ways to help children heal when schools reopen. With the recent information that the government hopes for schools to reopen in the near future, this article offers guidance and support with how to manage this transition with some of our most vulnerable young people.
Positive transitions. Many schools are thinking about how they manage transitions sensitively and kindly for their pupils and staff at the moment. This is a challenge with so much uncertainty. Northamptonshire Educational Psychology Service have produced this helpful document (free to download) to support the thinking and planning process.
Helping children with loss
Schools reflecting on how best to support children and families through bereavement and loss may find the following recently released resource, produced by Dr Tina Rae and Nurture UK, to be a valuable reference.
In this video clip, Pooky Knightsmith (Child and Adolescent Mental Health Expert), outlines 3 activities that can be used to help children with managing their feelings around bereavement.
Another perspective on managing change in our communities comes from Stevan Hobfoll's work on tragedy, disaster and loss. Professor Hobfoll lists here the following Five Essential Principles for caregivers to promote at times of disaster:
Sense of safety
Calming
Self and community efficacy
Social connectedness
Hope
2 – Being kind to yourself and your colleague
Over the last few months, many teachers, teaching assistants, and other key education workers have been placed under huge pressure as they risk their own health to help children and young people in schools. In such unprecedented times, being aware of, and positively managing our well-being is of utmost importance.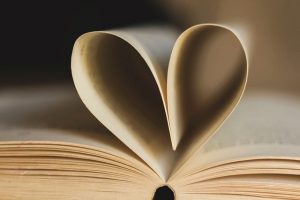 Teacher wellbeing. The Anna Freud National Centre for Children and Families has produced a list of eight tips for boosting wellbeing during periods of disruption.
Free webinar. Sue Roffey (Educational Psychologist; Honorary Professor at Exeter University and Western Sydney University) is delivering a free 45-minute webinar on Teacher wellbeing in challenging times at 8.30 am (BST) Monday 25th May. You can register here.
Resilience. The British Psychological Society has also produced some advice about teacher resilience during coronavirus school closures which can be found here.
Sleep. A good night's sleep is as important to our well-being as eating, breathing and movement. Difficulties sleeping can mean that we spend our days less able to concentrate, problem solve or fully engage with what is taking place around us. Poor sleep is linked to physical problems such as weakened immune systems and it can also affect our mental health in terms of our ability to cope with stress and anxiety. This handy guide describes the benefits of good quality sleep and tips for how to get it!
Counselling. Teachers and education staff who are feeling stressed or anxious during these uncertain times can get confidential emotional support from Education Support free and confidential helpline: 08000 562561.
3 – Encouraging kindness
Bring kindness. Education Support shares in this article five tips for 'cultivating kindness' in school settings:
Model kindness – lead by example and show your students what being kind looks like.
Encourage kindness – schools can get students and staff involved in supporting their local communities by organising collections for local food banks, continuing to make PPE, or creating art for local care homes.
Notice kindness – recognise and praise students when you notice them being kind and supportive to one another.
Cut some slack – understand that students and teachers will experience the effects of the pandemic differently. If students, parents or colleagues' behaviour seems particularly 'reactive' cut them some slack and offer support and understanding.
Be kind to yourself – cut yourself (and others) some slack by not expecting perfection. Aim for 'good enough' and relax as it is.
Make a positive difference. The Place2Be Kindness Cups provide an opportunity to recognise the children, teachers, parents/carers, and other individuals who have made a positive difference through their kindness at this challenging time. You can read more about it here.
Gratitude has been identified as a well-being booster by research in the field of Positive Psychology. Have a look at this link here to find out more about Soul Pancake Happiness.
Training courses
If you are aspiring to create a positive impact and help support the most vulnerable children in your setting effectively, we offer a Postgraduate Certificate in Social, Emotional, and Mental Health Needs.
This PGCert is made up of two 30-credit modules and can be completed in one or two years. Based on our practice-led learning model, you will implement intervention strategies in school to make a difference for children with SEMH.

Our courses are designed from day one to be delivered fully online, with our unique practice-led model informed by evidence-based online pedagogy, positive psychology, and inclusive practice. Studying online with Real Training means you can develop your skills and expertise with confidence in the area of SEND, leadership, and inclusion. We train educators all around the world – in 86 countries so far. Here is a snapshot of what our delegates said about our SEMH course.