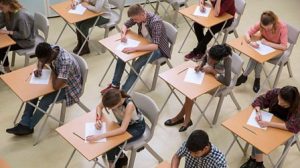 We are very happy to announce that our FREE Access Arrangements Update (AAU) course for 2020/21 is now available through Campus Online!
As mentioned in our last AAU news update, this course is slightly different from previous versions. It contains two aspects; the first 30 minutes involves the updates from the Joint Council for Qualifications (JCQ) for 2020/21. The second part is a 2½ hour general refresher for Access Arrangements, perfectly timed for the return to school in in the next couple of weeks.
If you have already registered for previous years you will be able to access the new course via your Campus Online portal immediately. Head on over and take a look. If you have forgotten your log-in details, these can be reset automatically.
If you haven't yet registered, you can gain free access by following this link. Signing up takes a matter of seconds, with no lengthy booking forms involved.
Benefits of for the FREE Access Arrangements Update course (AAU)
Gain 3 SASC-accredited CPD hours upon completion
Be fully up to date with the new JCQ guidelines and requirements for the academic year
Have access to a popular forum to ask questions of both peers and tutors about specific challenges
Be able to work through the course in their own time, as it is fully online
Have access to a certificate of completion
If you have any further questions, please feel free to contact us or call us on +44 (0)1273 35 80 80 and we'd be happy to help.