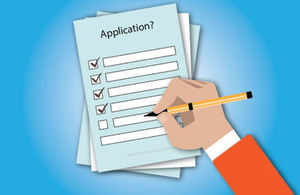 This article provides information on how to apply for grant funding for the Real Training Senior Mental Health Leadership courses.
As we are sure you are aware by now, the Department for Education has announced new quality criteria for Senior Mental Health Leadership courses, and these criteria help define this important senior role in schools across England. Additionally, the announcement contained information on grant funding to all state-funded schools and colleges in England. In the current funding tranche (up to May 2022), this is expected to cover one-third of eligible schools, with further funds to be released after this.
Applications are now open to apply for this funding, and in this article, we guide you through the steps to complete the process.
Step 1 – Read the guidance for grant funding to ensure eligibility
The DfE has published a comprehensive guide to applying for grant funding. Initially, we recommend you visit this page, which offers a useful overview of topics such as what the grant must be used for, eligibility criteria when to complete the submission and so on. It will also provide information regarding creating a 'DfE Sign-in account' which is necessary in order to access the form. Please note, it can take up to 10 days to create a DfE Sign-in account!
You can also visit this page which will offer more information on the conditions of the grant and application guidance. We highly recommend you read all of this information to avoid submission errors that could delay or invalidate your application unnecessarily.
Step 2 – Decide on the course you wish to apply for grant funding
At Real Training, we offer two DfE quality-assured Senior Mental Health Leadership courses. Click the links below to visit our course pages and learn more:
Senior Mental Health Leadership Certificate (SMHLC) – aimed at those who are new to a Senior Mental Health Leadership role or are aspiring to become a leader in this area.
Senior Mental Health Leadership – Advanced Award (SMHLAA) – aimed at those who have some experience in the role, and have some existing training in mental health leadership.
If you are unsure which of these is best for you, then please don't hesitate to get in touch with one of our experienced course advisors who will be happy to help, either by email info@realgroup.co.uk or by phone on +44 (0)1273 35 80 80.
If you are yet to book on a course, but are eligible and intend to book a course soon, you can also apply for a grant. We encourage you to apply for a grant BEFORE you book a course.
Step 3 – Collate information for your setting in preparation for application
It is important to ensure you have the relevant information to hand in and that certain conditions are met before commencing the application process. This includes, but is in no way limited to:
Having a commitment from your setting's senior leadership team to develop a whole school, college or centre approach to mental health and wellbeing
Details of your senior mental health lead, who will receive the training in 2021 to 2022 financial year, to oversee your setting's whole school, college or centre approach
Authority to submit a claim for this training grant on behalf of your educational setting
Having this information readily available will enormously reduce the time it takes to apply and helps ensure correct information is provided first time.
Step 4 – Access the application form
Once you have all of the necessary information required, you can access the form here. At this point, you will need to log into your DfE account. You may be asked to specify the individual campus you would like to complete the form for if your account has more than one eligible campus. The next page will display the details of the organisation the DfE holds, related to your login. It is important to check these details, and complete this form if any of them are incorrect. You will be guided through the form, step-by-step.
Once complete, you will be asked to agree to the declarations as set out in the grant terms and conditions. You will then receive an email of confirmation, containing your claim reference.
Amendments and waiting lists
It isn't possible to make amendments to the application form once submitted. However, if errors have been made or circumstances change, you can submit another application, the details of which will be used, and previous applications disregarded.
Since there is a limited amount of funding available for this financial year, you will be offered the chance to join a waiting list, in the event that a successful applicant withdraws.
The DfE has committed to offering senior mental health leadership training to all state schools and colleges by 2025, and further funding is expected to be announced in the spring of 2022.
Step 5 – Book your course!
Once you have received confirmation of your grant, you can visit our booking form to book your place on one of our Senior Mental Health Leadership courses.
Useful facts about the Real Training Senior Mental Health Leadership Advanced Award
Although the cost of our Advanced Award (£1,300 + VAT) is more than that of the grant being offered (£1,200), you can still apply for the funding to cover the majority of the cost of this course, with the difference being covered by the school. This course provides additional benefits beyond the goals of the course content:

High-quality, masters level qualification written and delivered by experienced educational psychologists
We aim for this course to be validated by Middlesex University as part of our SEND Programme, so will be worth 30 masters-level credits
Flexible delivery that suits your circumstances and fits your other responsibilities.
In a non-state-funded or international setting?
This course is just as relevant to those working in non-state or international settings. Please visit this page to learn more.