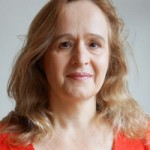 admin
Dr Sue Sheppard, our resident specialist educational psychologist, discusses the key notes of her forthcoming talk at the Autism Show
[Hear Sue speak about this and much more at the Autism Show on Friday 17 June 2016 at The Hub: Theatre 1 – from 10.25–10.55.]
I'm looking forward to speaking at the Autism Show about the importance of developing flexible personalised programmes for students on the autism spectrum. This area is explored in-depth on Real Training's two Autism modules, where the following areas are prioritised:
Profiling – creating school-based pro formas.
Developing holistic personalised programmes that integrate the findings of the profiles.
Autism audits – whole school/staff skills.
Case studies – creating a narrative around 'personal journeys' to help with solutions.
Measuring the impact of interventions on 'real' students in 'real' schools.
Comparative work on interventions.
Developing school-based action/research plans.
During the talk, I will highlight pertinent examples of good practice by teachers and support staff, some of whom have overcome great challenges – perhaps due to gaps in their school-based provision, the complexity of their student groups, or a lack of external support services. Such good practice is even more admirable when one considers the fact that delegates on the Real Training programmes are based in diverse settings and include international delegates.
There will be some exploration of the tensions that can emerge as schools strive to measure outcomes and track data using evidence-based practice, while also trying to personalise and support students on a day-to-day basis. The limitations of research into 'what works' will be examined to promote the idea that an intervention is only effective if it works for a specific student in a specific setting. I will discuss important dimensions such as resilience, motivation, personal insight and rigidity as being significant factors that can both aid and limit the impact of interventions. The high incidence of secondary mental health issues among young people with autism spectrum conditions means that there is a real need to carefully balance high expectations with young people's actual capacity to engage and sustain a programme, while maintaining emotional well-being.
I will also draw on my direct experience of working in a range of schools, where my current interests include:
Exploring and recognising the impact of learning styles and uneven cognitive profiles on student progress in schools.
Dimensional frameworks for understanding and assessing those with autism spectrum conditions.
Working with students who 'school refuse' (or are at risk of refusing to attend school) in order to analyse the underlying reasons for this pattern of behaviour and identify solutions to move forward.
Listening to pupils and, where necessary, using structured and unstructured frameworks to support students in reflecting on and prioritising their goals to help them increase motivation.
Addressing anxiety across their day-to-day and assessing levels of personal insight.
Working collaboratively with parents to create solutions.
Adapting interventions to support the girls in schools who are now increasingly recognised as being on the autism spectrum.
Finally, I will be encouraging those who develop support programmes to build on the available good practice and valuable research around interventions, while remaining focused on the 'individual' and dynamic interaction within the learning environment and the broader social context.
About Dr Sue Sheppard
Sue is a senior specialist educational psychologist who is a consultant to the Lorna Wing Centre for Autism (part of the National Autistic Society). She has been a specialist ASD advisor/EP for a number of London boroughs for over 20 years and has also worked as a specialist teacher. Sue has been instrumental in setting up provision for children and young people with ASD across early years, primary and secondary, and has an eclectic career portfolio covering lecturing, training, consultancy and diagnosis and assessment. She is a specialist speaker in autism for EPs in training at University College London and has worked in collaboration with other universities – her doctoral research focused on autism outreach services.
Sue has significant experience of supporting learners online and has been a module leader on a number of 'special needs' programmes for various universities. Sue works with Real Psychology to provide extensive specialist EP services across London. She is also the module leader for Real Training's Autism Spectrum Conditions: Skills & Knowledge (S&K) and Application & Reflection (A&R) modules, which are part of Real Training's MEd SEND Programme.
Find out more about our modules on Autism Spectrum Conditions.
Useful websites