Would you like to learn more about Autism Spectrum Conditions?
Our Skills & Knowledge module will enable you to make a real difference to children and young people with autism, and allow you to give each individual within your care the best possible outcome through practice-led learning.
You'll develop relevant skills and knowledge to close the autism support and teaching gaps in your setting, while gaining a critical understanding of the relevant theories, research and policies, and the ability to assess knowledge and existing practice.
Understand how theory, research and knowledge impact educational policy and practice for those with autism.
Grasp the concepts and history of autism and the autism spectrum.
Become familiar with the approaches and interventions that really support learners with autism.
Evaluate autism in light of the latest literature and research.
Identify links between autism concepts and individual needs in your setting.
Isolate and analyse the factors that shape educational practice and policy for your students with autism.
Cohorts begin in January, May, or September.
The next cohort begins on 15 January 2024. Book and enrol before 15 January 2024 to join our next cohort.
Learn on the job
Harness your day-to-day experience of autism and work with your tutor to develop your skills.
Become an expert in this area and save your school money.
Develop effective support for the most vulnerable children in your school.
Engage with flexible e-learning
Study online and integrate your learning into your working day.
Access a wealth of practical resources, academic research and interactive materials.
Take part in a flexible module that draws on a broad range of learning tasks and practical experience.
Work closely with your peers and dedicated tutors online.
Experience mentoring and work placements that really complement your learning.
Accrue credits towards your MEd
Attain 30 Masters-level (M-level) credits when you successfully complete the Autism Spectrum Conditions module.
Connect with your peers
Obtain exclusive access to Campus OnlineTM.
Interact with your peers using our advanced learning platform and our unique student forum.
We will ensure that you never feel lonely or unsupported in your studies.
Liaise with experienced tutors
Enjoy dedicated specialist support from a broad range of experienced tutors.
Receive expert guidance from us throughout the module.
Learn from SENCOs and educational psychologists who know the education sector inside out.
Work with our friendly team of independent professionals – committed to giving you the training that you need.
Choose a start date that suits you
Cohorts begin in January, May, or September.
The next cohort begins on 15 January 2024. Book and enrol before 15 January 2024 to join our next cohort.
Plus, when you join, you will receive a year's subscription to Special Children Magazine. It's a great publication and provides professional support to the education sector.
Take a quality-assured module
This module is validated by Middlesex University, so you can be assured of its quality.
The module is split into four strands. Each strand – with the exception of strand four – consists of a series of learning experiences (LEs). These LEs frame your study through a broad range of practical activities.
Strand one: Personal perspectives and profiling the individual
Explore your setting by considering the personal perspectives on the management and support of learners diagnosed as being on the autism spectrum – including carers and other professionals involved in supporting them.
Consider the personal accounts of individuals affected by autism and investigate the experience of colleagues in your setting who work with learners with autism. You will also reflect on the history and development of the concept of autism and the autism spectrum.
Choose a learner in your setting to become the focus of this strand's profiling activities. You will bring your colleagues on board and liaise closely with them during the process.
Develop a profiling framework to put together a rich picture of the case history and the current interventions that are in place for the focus learner.
You will then analyse the information that you have gathered in relation to the dominant psychological models of autism spectrum conditions. By summarising the distinct areas of need that you have identified, you will create future intervention strategies for your focus learner.
Bringing together the notes that you have made, you will write your first critical analysis assignment draft (3,000 words).
Strand two: Exploring practice and policy in your setting
Using the information that you have gathered from looking at a particular individual in the first strand, you will use the Autism Education Trust (AET) National Autism Standards for Schools and Educational Setting framework to consider the impact of systemic organisation and approaches within a setting.
You will then visit an ASC specialist provision and consider that setting through selected aspects of the AET framework. You will then carry out an audit using aspects of the AET framework to support your analysis. Following this, you will draft appropriate strategies that you believe will improve the rating of your setting against the specified standards that you have chosen.
Finally, you will combine the information gathered, the audit and the proposed next steps action plan into a report that you will discuss with your manager/headteacher. Your discussion, report, and plan will form the basis of the next assignment that you will complete at the end of strand three.
Strand three: Developing an action plan for change
At this point, you will bring together all of your work so far. The essential question being: What will you have learned about your setting in light of the current research evidence on the effectiveness of Autism Spectrum Conditions provision and the range of interventions available?
You will then create a research and provision map relating interventions in your setting to the research base. You will bring this together with the data that you gathered during your audit and draft the next steps for your setting and on a personal, professional level.
Discuss the resulting report with your manager/headteacher and create a personal and systemic action plan for change for those with autism spectrum disorders in your setting.
Produce a report and plan that will be the foundation of your next critical analysis piece (3,000 words).
Strand four: Submitting your final assignments
You will submit your final e-portfolio of work (critical analysis one and critical analysis two), it will be marked and the grades will be submitted to the Assessment Board.
How will you be assessed?
Continuous assessment is an integral part of the course.
Written assessment, self-assessment, supervisor assessment, questionnaires, and reflective learning logs will help you to understand the principles and the practice in a supportive online environment.
Campus OnlineTM is a state-of-the-art learning platform and we encourage feedback. We will do everything possible to help you develop.
Clear and easy to understand learning experiences will guide you every step of the way.
You will need to complete the following assignments as part of your assessment:
Critical analysis one (3,000 words or equivalent): Write an essay entitled: The history of autism and the emergence of the autism spectrum – with a primary focus on children and young people.
Critical analysis two (3,000 words or equivalent): Write an essay entitled: The features of good/effective educational policy and practice in supporting the needs of children and young people in schools with reference to theory and research.
How is the module delivered?
Practice – you will develop your professional knowledge and understanding through practice – it's the best way to learn.
Campus OnlineTM – will support you with content that complements your learning every step of the way.
One-to-one learning – study with some of the finest practitioners around and engage with outstanding content and practical activities that truly enhance your professional development.
You must hold an undergraduate degree.
You have to be employed & working in an education setting, ideally as a teacher.
A note from module leader, Dr Sue Sheppard:
Our autism module does place some specific demands on our delegates. To successfully complete this module, and to get the best learning from it, you need to be:
Able to work with a student for a short period of time in a fairly intensive way.
Able to devise a profiling tool based on samples given, and use it with a student which will involve collating relevant information from stakeholders and access to files.
Ideally able to work with parents and/or any other professionals involved in a student's programme
Able to audit a setting to evaluate their progress to meet the needs of students with ASD and draw up action plans.
If working in FE and HE, able to engage with students to give consent for previous information to be shared and agree on collaboration with stakeholders.
Please note
As part of this process, you will also need to complete a Disclosure and Barring Service (DBS) check. Visit GOV.UK for more information.
Are you based in an international setting?
The Autism Spectrum Conditions course is available online and can, therefore, be completed anywhere in the world. Please click here for advice on payment options and other information relevant to those studying outside of the UK.
We offer a flexible range of fees to suit you:
A one-off payment of £1,495 + VAT
Three instalments of £523 + VAT
Ten instalments of £162 + VAT
For further information please visit the payment FAQ page found here, speak to us on 01273 358080, or make a booking.
When does the course start?
Cohorts begin in January, May, or September.
The next cohort begins on 15 January 2024. Book and enrol before 15 January 2024 to join our next cohort.
Please note: as it takes time to process your application and payment, we strongly recommend registering as soon as possible, so that you don't miss the next intake.
How long does it take to complete the course?
The duration of the Autism Spectrum Conditions module is up to one year.
We do understand, however, that circumstances can arise that could prevent the course from being completed at this time. If this is the case, an extension can be arranged in conjunction with the admin team and your tutor.
'I am the Lead Professional for ASC in the school and this course has given me a solid knowledge base in order to carry out this role. The result is that I have been confident to have conversations with parents about how to help their children. I have also just begun work with my HoF about defining a protocol for working with students on the spectrum, providing a more flexible curriculum, setting up multi-disciplinary teams to work with them, ensuring buy-in from parents and students and building social and life skills into the curriculum.' Kate Grieff
'I think the course is extremely easy to follow. If I had more time, I would become involved with more forums and discussions, but it was otherwise, perfect for my situation. Clear and easy to complete.' Tracy Young
'Excellent support from my tutor. He was always responsive and provided excellent feedback.' Taneisha Pascoe-Matthews
Module Leader
Dr Sue Sheppard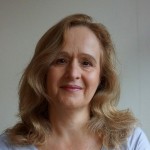 Dr Sue Sheppard is a senior specialist educational psychologist in autism. She has worked closely with Lorna Wing, is a specialist speaker in autism for an educational psychologist in training at University College London and has extensive experience of lecturing, training, consultancy, diagnosis and assessment.