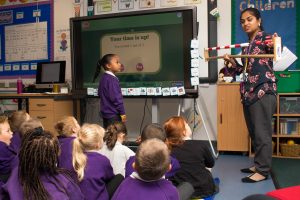 Our Dyslexia – Leadership and Intervention Skills & Knowledge module enables you to lead and make effective interventions to support learners with dyslexia in your school or setting.
This module provides you with up-to-date knowledge and interventions for dyslexia, and will allow you to broaden your professional practice to include the management of whole-school interventions, and of staff who teach dyslexic individuals.
Learn how to lead and make effective interventions in dyslexia in your setting.
Receive the lowdown on the latest thinking and interventions surrounding dyslexia.
Broaden your professional practice to include the management of whole-school interventions and staff who teach dyslexic individuals.
Please note
Alternative dyslexia qualifications tend to focus on teaching individuals (e.g. British Dyslexia Association (BDA) accredited Approved Teacher Status and Practising Certificates). In contrast, these modules are concerned with leadership and interventions across the system – at an individual, group, school, and school-cluster level. This qualification is designed for professionals who wish to lead in the area of dyslexia. As such, we have chosen not to seek BDA accreditation.
Cohorts begin in January, May, or September.
The next cohort begins on 15 January 2024. Book and enrol before 15 January 2024 to join our next cohort.
Add real value to your school
Understand the interventions that should be in place in your setting to help manage dyslexia across the school.
Be able to recruit and manage staff delivering dyslexia services confidently.
Ensure value for money from support services by commissioning quality, targeted services.
Provide accurate and confident guidance to parents, colleagues, and managers.
Know-how and when to seek the advice of educational psychologists (EPs) and/or other specialists.
Possess the skills to demonstrate and provide evidence of progress.
Gain the knowledge to enable you to manage difficult situations effectively.
Develop professional expertise
Undertake a leadership role to support pupils with literacy difficulties/dyslexia in your setting.
Evaluate best practice in the identification of dyslexia.
Become familiar with typical and atypical development in relation to literacy acquisition, including theories of emergent literacy in preschool children.
Get to grips with the Rose definition of dyslexia, including core features; dyslexia as a continuum of difficulty; and co-occurring difficulties.
Understand the link between self-esteem, motivation and reading failure.
Evaluate interventions including the principles of effective instruction and programme design.
Appreciate how contextual issues contribute to literacy learning/failure.
Learn on the job
Harness your day-to-day professional experience and work with your tutor to develop your skills.
Theories, reflection, and activities will help you to explore aspects of your own and others' practice.
Engage with flexible e-learning
Study online and integrate your learning into your working day.
Work at a time and pace that suits you.
Take part in a flexible module that draws on a broad range of learning tasks and practical experience.
Work closely with your peers and dedicated tutors online.
Experience mentoring and work placements that really complement your learning.
Access our sophisticated online learning platform and utilise the latest technologies: video and multimedia content, case studies and problem-based scenarios, directed reading, structured learning logs, online discussion, online questionnaires, peer evaluation, student forum and webinars (with tutors and guest lecturers).
Accrue credits towards your MEd
Attain 30 Masters-level (M-level) credits when you successfully complete this module.
We offer an unrivaled range of follow-on, practice-led SEND courses that count towards your MEd.
Get 180 credits and the MEd is yours.
Connect with your peers
Obtain exclusive access to Campus OnlineTM.
Interact with your peers using our advanced learning platform and our unique student forum.
We will ensure that you never feel lonely or unsupported in your studies.
Liaise with experienced tutors
Enjoy dedicated specialist support from a broad range of experienced tutors.
Work with a learning coach, professional tutor and receive dedicated support from the tutor team – made up of experienced SENCOs/SEN consultants/EPs.
Our SENCOs and EPs know the education sector inside out.
Choose a start date that suits you
Cohorts begin in January, May, or September.
The next cohort begins on 15 January 2024. Book and enrol before 15 January 2024 to join our next cohort.
Strand one: Leading strategic consultations with colleagues on literacy development
Develop an approach to enable you to lead colleague consultations on the literacy development of a number of learners.
Familiarise yourself with the current models and theories of literacy development and incorporate this knowledge in strategic consultations in your leadership role.
Create a literacy consultation framework as a basis for your discussions with colleagues.
Create a literacy profile to outline the skills that you have acquired and the next steps for each learner.
Share this information with your colleagues and other delegates via unique discussion forum in Campus OnlineTM.
Strand two: Managing information for colleagues on literacy difficulties and dyslexia
Critically examine the information available in your setting that is intended to help your colleagues understand and identify literacy difficulties and dyslexia.
Review the current theories, definitions and debates surrounding reading acquisition difficulties and dyslexia.
Use this information to develop the existing information, or create new sources of information that take the needs of those with literacy difficulties and dyslexia into account.
Strand three: Supporting learners – creating a dyslexia-friendly environment
Develop your knowledge of what constitutes effective support for learners with literacy difficulties/dyslexia.
Familiarise yourself with the features of effective literacy interventions in theory and practice.
Put together an overview presentation that highlights the dyslexia-friendly practice in your setting.
Build on your presentation by providing your colleagues with information on the best dyslexia-friendly practice and provision in your setting.
Strand four: Supporting learners – critiquing a literacy intervention
Practice-based activities will support you in critiquing a literacy intervention currently used in your setting.
Become familiar with the features of effective literacy interventions in theory and in practice.
Evaluate a literacy intervention currently in place, in light of the information that you have gathered about literacy development, literacy difficulties, and effective intervention.
How will you be assessed?
You will need to produce:
A critique of the factors influencing the typical acquisition of language and literacy (2,000 words or equivalent). A PowerPoint presentation (slides and notes – equivalent to 2,000 words) entitled: 'What is dyslexia, how to create a dyslexia-friendly learning environment and give support to dyslexic learners'.
A practice analysis of a selected literacy intervention, using a donated pro forma that highlights interrogation of the evidence base, programme design and instructional theory (2,000 words or the equivalent).
Where indicated by your tutor, you may submit those multimedia resources that you have produced within your applied practice as part of your final portfolio of evidence.
How is the module delivered?
You will develop your professional knowledge and understanding through practice – it's the best way to learn.
Campus OnlineTM will support you with content that complements your learning every step of the way.
Study with some of the finest practitioners around and engage with outstanding content and practical activities that truly enhance your professional development.
Do you have an undergraduate degree?
You will need one to take this module.
Already working in an education setting?
You will get the most out of this module if you work in an education setting with children, young people or adults.
Or do you require access to an education setting?
You will need to get written permission from a senior member of staff to regularly access a setting. We will show you the best way to do this, enabling you to carry out our learning activities in your chosen setting.
Please note
As part of this process, you will also need to complete a Disclosure and Barring Service (DBS) check. Visit GOV.UK for more information.
Are you based in an international setting?
This course is available online and can, therefore, be completed anywhere in the world. Please click here for advice on payment options and other information relevant to those studying outside of the UK.
We offer a flexible range of fees to suit your finances:
A one-off payment of £1,495 + VAT
Three instalments of £523 + VAT
Ten instalments of £162 + VAT
For further information please visit the payment FAQ page found here.
Speak to us (01273 358080) or make a booking.
When does the course start?
Cohorts begin in January, May, or September.
The next cohort begins on 15 January 2024. Book and enrol before 15 January 2024 to join our next cohort.
Please note: as it takes time to process your application and payment, we strongly recommend to register as soon as possible, so that you don't miss the next intake.
How long does it take to complete the course?
The duration of this module is up to one year.
We do understand, however, that circumstances can arise that could prevent the course being completed in this time period. If this is the case, an extension can be arranged in conjunction with the admin team and your tutor.
'Julie has been very supportive and patient. Her comments have always been informative and complimentary which has boosted my confidence throughout the course.' – Sarah Meakin
'Really enjoyed the practical and flexible nature of this course. I found all the tasks useful and well sequenced. It was great having access to the library.' – Claudia Campbell-Pegg
Module Leader
Dr Julie Cozens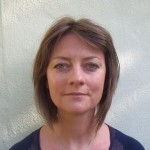 Dr Julie Cozens is a senior educational psychologist specialising in literacy and interventions for dyslexia. She has made key contributions to the development of dyslexia policy and practice for local authorities and delivers dyslexia training to teacher and trainee educational psychologists at Exeter University.