"The support during the iSENCO was incredible. Feedback happened much faster than I expected and genuine efforts were made throughout to assist me during the tasks."
Monique Van Zyl in Beijing, International Award for SEN Coordination (iSENCO) delegate 2021
"I like the manner in which the course is run. As a teacher, my schedule is very busy and unpredictable. With Real Training, you can work at your own pace."
Kirsty Ann Gibson in Hong Kong, Speech, Language and Communication Needs delegate 2020
Join one of our courses and you'll become part of a global and diverse community. In each course cohort, there are working SENCOs, teachers, and other education professionals from a wide range of UK schools and colleges as well as those working at international schools all over the world. You'll be able to share best practices and ask for advice from this community by making use of the discussion forums in Campus Online, our online learning environment.
Most importantly, our courses are designed to meet your needs no matter where in the world you are based so if you are working in an international school you will be able to complete any of our courses and qualifications, working closely with one of our highly qualified and experienced tutors.
Over the years, Real Training has delivered courses to thousands of education professionals all over the world. Whether you work best online at your own pace or via a face-to-face intensive course, we have a solution for you.
Which courses are available to complete outside the UK?
Of the 30 industry-leading, level 7 courses that Real Training runs for education professionals, all but one can be delivered fully online. This is why our flexible learning model is perfect for learners in the UK or anywhere in the world. All you need is internet access and the desire to grow your skills and confidence in supporting your students. The course content is the same no matter where in the world you are based and you can rest assured as international delegates that our highly qualified and experienced tutors will work closely with you to ensure that you get the most out of the course.
International delegates can check the individual course pages for information regarding eligibility. To complete one of our level 7 courses, you will need to hold an undergraduate degree. If your degree was accredited in a country outside of the UK, we may ask you to run your qualification through UK ENIC (previously NARIC) prior to booking, in order to confirm whether your qualifications are at an equivalent level to the requirements for the course. Please refer to the ENIC interactive guide prior to booking.
English language requirements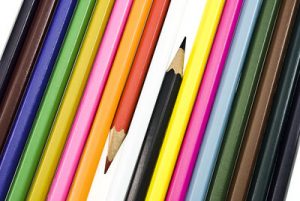 If you have English as an additional language, you will need the following to be eligible for our courses:
A high level of competence in the use of English, equivalent to at least 6.5 ( with a minimum of 6 in each component ) in the IELTS test or TOEFL 575 (paper-based), 237 (computer-based).
You will be asked to confirm this as part of the enrolment process.
Training at your own school
International Award for SEN Coordination (iSENCO)
It is widely acknowledged that the National Award for SEN Coordination (NASENCO) has made a hugely positive impact on the standards of leadership in SEN education in the UK. The National Award has helped improve outcomes for thousands of students with SEN and given a true leadership role and voice to the SENCO.
However, to complete the UK NASENCO qualification you need to have Qualified Teacher Status (QTS) or Qualified Teacher Learning and Skills (QTLS) status. Many SENCOs working abroad may not hold this and therefore are unable to complete the course.
That's why we have developed a unique qualification suitable for education professionals all over the world, regardless of their UK QTS status. This new qualification combines relevant parts of the UK NASENCO qualification with key knowledge and practical skills required for SEND management and leadership in an overseas context. For example, it will look at best practice for international SENCOs and focus on the particular issues around inclusion associated with an international context, such as cultural barriers and access to external agencies.
To find out more, please visit our dedicated page for the International Award for SEN Coordination (iSENCO) course.
If you complete the iSENCO course but wish to work as a SENCO in a UK mainstream school in the future, you are now able to take our top-up course that fills in the UK-specific content that allows you to become a SENCO in the UK. Please contact us for more information.
If you still feel the NASENCO course is right for you, we will support you where required to adjust the course content to your international setting.
"The iSENCO course has been a journey of discovery for me and has given me a lot more confidence in my role as a SENCO. I now feel able to assess the elements of SEND provision within my school and objectively review those areas that need to be developed or improved."
Celia Mascher in Kenya, iSENCO delegate 2020
MEd SEND Programme - take your iSENCO qualification to the next level
Both the NASENCO and iSENCO programmes are worth 60 masters credits and result in a Postgraduate Certificate (SENCO Qualification). Both courses are part of our wider MEd SEND Programme, and the masters credits achieved can be used towards either a Postgraduate Diploma (120 credits) or Masters in SEND (180 credits). Please see our dedicated MEd SEND Programme page for more information.
Dyslexia specialist courses to support your SEN Students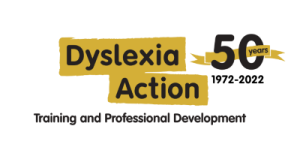 Our sister company Dyslexia Action Training and Professional Development is an accredited national training provider of courses, designed and delivered to support teachers, teaching assistants, SENCos and learning support staff working with individuals with dyslexia and specific learning difficulties working in international settings.
A snapshot of their courses and qualifications includes short Level 4 and Level 5 CPD short courses (for non-graduates and graduates), specialist SpLD teacher training at Level 5 and Level 7 and more. A full list of their courses and qualifications can be found here.
Payment options and VAT for international delegates
At Real Training we not only like to offer flexible study options but we also believe it is important to provide flexibility when it comes to paying for the courses.
With our SEND programme qualifications, there are 3 payment options available if you are paying from a UK bank. You can make a one-off payment for the total cost of the course or you can pay in 3 or 10 instalments. It is therefore worth noting that when paying from an international bank account you can only pay as a one-off payment (by card, by BACS, or by cheque) or in 3 instalments (by standing order). Unfortunately, paying in 10 instalments is not possible as this is set up as direct debit and this payment method is not usually possible from international bank accounts.
We are often asked whether VAT still applies to international delegates. The answer is yes and this is because our courses are considered to be education services for VAT purposes. From January 2011, education services fall under the general rule for Business to Business supplies and are therefore zero-rated. However, Business to Consumer supplies are subject to VAT (currently 20%) at the location where they are carried out (the place of supply) which for our courses is deemed to be in the UK, irrespective of the location of the consumer (student).