Take your competence in psychometric testing to the next level with the gold standard qualification for the education profession – Certificate of Competence in Educational Testing (CCET) – set by the British Psychological Society (BPS).
The Certificate of Competence in Educational Testing (CCET) will help you to understand how assessments using psychometric tests are developed, how to use them effectively, and how to interpret the results. We will show you how to test appropriately, the available alternatives, and the best ways in which to use them.
The Certificate of Competence in Educational Testing (CCET) will enable you to apply for the BPS Test User Educational qualification and to join the BPS's Register of Qualifications in Test Use – a publicly searchable database of competence that will bolster your professional reputation. It is also the first step towards achieving the Certificate in Psychometric Testing, Assessment and Access Arrangements (CPT3A) and meeting the JCQ requirements to become an Access Arrangements Assessor.
Develop competence and confidence in educational testing.
Discover how tests are developed and standardised so that you can identify and overcome barriers to learning.
Gain the vital knowledge that will enable you to read, write and interpret reports, allowing you to better support other professionals, such as educational psychologists (EPs).
Become familiar with theories about testing and psychometrics, including relevant statistical concepts.
Learn how to administer, select and evaluate a range of educational tests and assessments in line with the Data Protection Act.
Get to grips with the legislative and policy framework.
Understand the purposes of testing and assessment and develop the ability to interpret test scores and integrate those test scores with other forms of assessment.
Carry out an effective assessment of a learner and report the findings in a way that is intelligible to a lay person.
Pass this module and you will be in pole position to achieve your Certificate in Psychometric Testing, Assessment & Access Arrangements (CPT3A) – an efficient route to becoming a Joint Council for Qualifications (JCQ) recognised access arrangements assessor. Simply complete our Access Arrangements Course (AAC) next to gain your CPT3A.
You can either study this course online as self-paced study, or you can attend one of our 3-day intensive courses. Whichever route you take, you will be required to take the same assessments and produce a portfolio of evidence that demonstrates your competence.
The online route
Choose this route for fully-flexible learning, designed to fit around your existing commitments, without the requirement for you to be available at a particular time or place. CCET Online is delivered entirely online via our Campus Online learning platform, which is accessible online anywhere, any time, so you won't need to take time away from the classroom. You will be able to commence your studies and assignments as soon as you have completed payment and registration, then interact with your tutors and peers, track your own progress and access a wealth of engaging and interactive resources at your own pace.
The intensive route
For an interactive experience without travel costs, you can join our 3-day intensive course, delivered live online in real-time. Our CCET Intensive course has been designed for those who enjoy a more traditional learning approach and real-time interaction with their peers and tutor.
2023
2024
12, 15-16 Jan – Live online
24-26 Jan – Live online
7-9 Feb – Live online
6-8 Mar – Live online
20-22 Mar – Live online
Interested in a SOLD OUT date? Email us and we'll place you on our waiting list.
Do you want to book a bespoke three-day CCET course for ten or more participants?
Speak to us on 01273 35 80 80, or email us at info@realgroup.co.uk
Add real value to your school
Save money, bring assessment skills in house.
Ensure value for money from support services – with your improved ability to target and commission quality services.
Be able to provide accurate and reliable evidence and advice to parents, colleagues, and managers.
Gain real expertise in the reading and writing of professional reports.
Register competence on the publicly searchable BPS Register of Qualifications in Test Use.
Complete the extension module (AAC) and you will be able to write reports for access arrangements.
Learn on the job
Harness your day-to-day professional experience and work with your tutor to develop your skills.
Theories, reflection, and activities will help you to explore aspects of your own and others' practice.
Engage with flexible e-learning
Study online and integrate your learning into your working day.
Take part in a flexible module that draws on a broad range of learning tasks and practical experience.
Work closely with your peers and dedicated tutors online.
Experience mentoring and work placements that really complement your learning.
Utilise the latest video and multimedia content, case studies and problem-based scenarios, directed reading, structured learning logs, online discussion, online questionnaires, peer evaluation, and webinars.
Connect with your peers and liaise with experienced tutors
Obtain exclusive access to Campus Online.

Interact with your peers using our advanced learning platform and our unique student forum.

Enjoy dedicated specialist support from a broad range of experienced tutors.

Receive expert guidance from us throughout the module.
Take a major step towards CPT3A
Once you have completed CCET, if you hold an eligible qualification to teach, you will be able to take our Access Arrangements Course. By studying both of these courses, you will achieve the Certificate in Psychometric Testing, Assessment and Access Arrangements (CPT3A), qualifying you to meet the JCQ criteria for you to practise as a specialist Access Arrangements assessor.
Join our MEd SEND Programme as if you have 30 credits
By successfully completing the Certificate of Competence in Educational Testing (CCET), you will be able to join our SEND Programme as if you have 30 Masters level credits.
The course content reflects the core competencies determined by the British Psychological Society.
Educational test administration
Introduction to testing.
Administering and scoring tests correctly and accurately.
Maintaining the security and confidentiality of the test materials and test data.
The statistical principles of psychometrics
Standardisation and how tests are created.
Interpretation of data in comparison to the rest of the population.
Test theory and reliability – how accurate and reliable are tests?
Validity – how do we know what tests are actually measuring?
Using attainment and ability tests
Theories of intelligence and how they affect test construction.

Test bias influences on outcomes, and making adjustments to accommodate a disability –

including anti-discriminatory practice.
Choosing tests that meet your needs and are fit for purpose.
Assessment, interpretation and giving feedback
Making good decisions about using psychologist tests.
Interpreting test data and utilising it correctly and wisely.
Providing written and oral feedback to clients and their carers.
Using and understanding alternatives to test data.
How will you be assessed?
You will need to produce:
Multiple-choice questionnaires on the purpose and types of assessment and statistical principles.
A paper on the statistical principles that underpin psychometric tests.
A critical review of an educational test in line with European standards.
A written paper on intelligence testing and discrimination.
Video evidence of test administration competence.
A comprehensive written report of an assessment, including test scores from at least two, administered psychometric tests.
Video evidence of competent oral feedback to a client or the client's parents/carers.
No prior qualifications required
As CCET is an open-access course, no previous qualifications are required.
English language requirements
If English is not your first language, to be eligible, you will need a high level of competence in the use of English, equivalent to at least 6.5 ( with a minimum of 6 in each component ) in the IELTS test or TOEFL 575 (paper based), 237 (computer based). You will be asked to confirm this as part of the booking process.
Please note: This stipulation is for non-native English speakers.
Suits a broad range of education professionals
This course will be of particular interest if you work in the education sector and administer tests. You will need access to educational tests and will also need to be able to use tests in an educational setting.
A diverse group of professionals have completed this course – including teachers, SENCOs, tutors and teaching assistants working in:
Mainstream primary and secondary schools.
Special schools.
FE and HE institutions.
Independent and international schools and colleges.
Delegates completing CCET will need to have access to two different tests. There is no longer a requirement for delegates to use one test of ability and one test of attainment. However, both tests need to be manually administered (i.e. a computerised test will not be accepted) and must provide a standard score, confidence range and percentile.
Real Group runs the Dyslexia Action Shop which sells many of the most popular tests from the main test publishers in the UK and USA. We offer delegates a 10% discount. Another option is to utilise our Study Purchase Scheme.
Please note: we have no control over the rules that publishers use to decide who is eligible to buy their tests and we will need to follow their guidance when selling tests. We may need you to provide information regarding qualifications for us to check your eligibility.
How much does the course cost?
Self-paced online study:
Online – £1,650 + VAT.

Online by instalments – 3 x £575 + VAT = £1,725 + VAT.

Online by instalments (Direct Debit, UK clients only) – 10 x £177 + VAT = £1,770 + VAT.
3 day Intensive delivered live online:
Live Online – £2,150 + VAT

Live Online – 3 x £742 + VAT = £2,225 + VAT

Live Online by instalments – 10 x £227 + VAT = £2,270 + VAT
For further information please visit our payment FAQ page.
What have previous delegates said about CCET?
'This is the second course I have done with Real Training and I would recommend them to anybody. The course leaders are encouraging, supportive and prompt with feedback – I have even had guidance over the telephone! My career has gone from strength to strength since starting the course, as I have been able to take the lead on ALN developments and assessments due to the knowledge I have retained. I hope to continue studying with Real Training in order to gain a Masters in SEN.' – Nadia
'Excellent, detailed and professional advice. I really felt Kate would only accept the best standard work.' – Sarah
'It has been a massive learning curve – this was a whole new area for me and I was initially 'out of my comfort zone' but feel that I have had an invaluable training experience.' – Lorraine
'Fantastic course, it's definitely a must!' – Kirsha from Sunmarke School, U.A.E
'Extremely informative and thought-provoking!' – Donna from King's School Al Barsha, U.A.E
'One of the best courses I have attended. Informative, well delivered and organised.' – Javene from GEMS First Point School, U.A.E
'Amazing and should be a part of the general teaching qualification.' – Tracey from GEMS Metropole School, U.A.E
Joining the BPS RQTU & maintaining your registration
If you choose to join the BPS RQTU, you will need to settle the fees directly with the BPS. While you are not obliged to do so, there are a number of professional benefits of being on the RQTU, including:
First, it provides public recognition of your competence, which means that your name can be found by anyone wanting to check your qualifications.

Secondly, you get access to information including test reviews and a quarterly journal entitled

Assessment & Development Matters

(ADM)

Thirdly, it provides a framework for your ongoing professional development.
Find out more about the costs, benefits and how to apply on the BPS's website.
If you completed a psychometric testing course with Real Training (CCET or CPT3A) psychometric testing course with Real Training and your registration on the BPS's Register of Qualifications in Test Use (RQTU) has expired. Please follow these instructions here.
Meet the Module Leader
Jalak Patel
Jalak Patel is a senior educational psychologist who has worked with families and schools in the UK and Hong Kong. She is passionate about the use of psychology in the field of education to support children and young people to achieve their goals.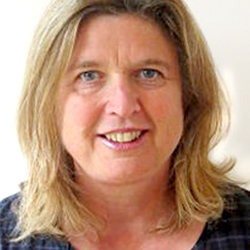 Kate Fieldhouse
Kate Fieldhouse is a senior educational psychologist. She has helped to develop this industry-standard course for those who want to understand testing and assessment in an educational setting.