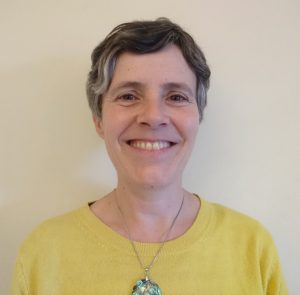 Rachel Trigg – CCET
Rachel currently works as a Learning Support Tutor at a university in Newport, Shropshire. Her specialist interest area of SEND is Dyslexia. Rachel has recently completed our Certificate of Competence in Educational Testing course via the online route. We caught up with Rachel to ask her some questions about her time studying with us.
What made you choose Real Training over other options?
I selected the Real Training course as I was looking to become a Dyslexia Assessor and this seemed one of the quickest and most direct routes. It was convenient in terms of online learning which meant I could work on it alongside my current job and also study at my own pace.
What was your experience of learning with Real Training?
I found the course excellent in terms of materials, assessment and support. The first thing I received was the folder of resources which was great to have as a source of reference that I could look back at if I was stuck on anything. There was a very comprehensive section on statistics that enabled me to understand and explain some of the statistical terminology used in testing. The videos were also helpful in explaining key areas and it was useful to be able to refer to previous students' work for help with assignments.
I also found methods of assessment on the course were relevant and practical, such as assessment reports and videos of testing or giving feedback. My tutor was really helpful throughout my time on the course. She responded quickly to any queries and also gave me constructive feedback on my assignments as well as motivating me to keep going even when I was finding things a bit hard!
How has the course helped make an impact at school?
It has been useful to share my updated knowledge of testing with my colleagues and for us to discuss the layout/requirements of assessment reports. I have also increased my confidence in administering tests to students and hope to continue building on this when undertaking my next course in Dyslexia Report Writing.
How has the course helped develop you as an educational professional and what do you hope to achieve with the new knowledge/skills in the future?
I have now enrolled on the Dyslexia Professional Report Writing module and hope to become a Dyslexia Assessor next year. I will then be able to undertake dyslexia assessments with students. Enabling them to access support at University and to apply for Disabled Students Allowance, having a positive impact on my professional role.