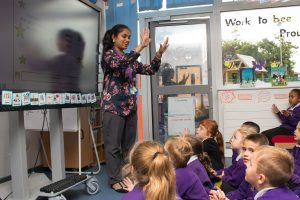 Psychology for Education is a new module for Real Training's Masters in SEND programme, led by Senior Educational Psychologist Jalak Patel.
This 30-credit Masters module will give delegates in-depth theoretical knowledge and actionable practical skills in educational psychology, suited to all learning settings and age groups.
Delegates completing this course will gain the skills and knowledge to:
Develop an understanding of different psychological theories and how they relate to educational settings
Understand the individual differences of learners within a learning environment and how to adapt pedagogy to support these.
Understand the mediating impact of the teacher in implementing metacognitive strategies with learners
Explore and examine how positive psychology can impact on educational settings.
Understand the theories underpinning their own teaching approaches and "core values" and reflect on how these can be effectively harnessed to further develop their pedagogy.
On successful completion of this module, students will have knowledge of:
Theories of Cognitive Psychology that can be applied to learning and teaching approaches that impact on student attainment and the evidence underpinning them.
The inherent variability and diversity of psychological functioning and its significance in the classroom.
The theory underpinning Positive Psychology approaches and how these can be applied in the educational setting.
Personal Construct Psychology and how this can be applied to pedagogy.
On successful completion of this module, students will be able to:
Identify links between the theories of psychology and individual needs in the school setting.
Carry out a structured observation in order to detect meaningful patterns in behaviour and evaluate their significance.
Undertake a small scale piece of research to understand individual differences within the classroom.
Demonstrate sensitive awareness of contextual and interpersonal factors in groups and teams of colleagues.
Reflect and critically evaluate personal strengths and weaknesses for the purpose of future learning.
Undertake self-directed study and project management, in order to meet desired objectives.
Please note
From September 2018 our Application & Reflection modules have been replaced by a new 30-credit complimentary module called Evidence and Pedagogy for Inclusion. The individual Application and Reflection modules are no longer available. If you are booking a Skills & Knowledge module and wish to also register for an Application & Reflection module please select Evidence and Pedagogy for Inclusion on the booking form.
Learn on the job
Become an expert in this area in your school and save your school money.
Develop effective support for the most vulnerable children in your school.
Engage with flexible e-learning
Study online and integrate your learning into your working day.
Access a wealth of practical resources, academic research, and interactive materials.
Take part in a flexible module that draws on a broad range of learning tasks and practical experience.
Work closely with your peers and dedicated tutors online.
Experience mentoring and work placements that really complement your learning.
Accrue credits towards your MEd
Attain 30 Masters-level (M-level) credits when you successfully complete this module.
Connect with your peers
Choose a start date that suits you
Cohorts begin in January, May, or September.
The next cohort begins on 15 January 2024. Book and enrol before 15 January 2024 to join our next cohort.
Take a quality-assured module
This module is validated by Middlesex University, so you can be assured of its quality.
The Psychology for Education course is divided into three units. These units cover the following:
Strand 1: Explores psychology applied to learners. The aims of this unit are to equip the delegate with the knowledge and skills to critically apply cognitive psychology theories to their classroom practice, to explore implementing metacognitive strategies with learners via a small scale piece of classroom-based research and to reflect on how pedagogy can be adapted to support individual differences.
Strand 2: Explores psychology applied to settings. The aims of this unit are to develop delegates' understanding of Positive Psychology with specific reference to Character Strengths; application of these strengths to self and others; and how they relate to a positive teaching and learning approaches. Activities are focussed on work with colleagues to establish personal strengths within the team and how these can be utilised to support the learners, teaching team and wider development of the setting.
Strand 3: Explores psychology applied to the practitioner. The aims of this unit are to critically reflect on the delegates personal pedagogy and "core values". The theory underpinning Personal Construct Psychology will be explored in the context of defining views of 'the ideal teacher' and the purpose of education for learners. Reflecting on the learning that has happened throughout the course will provide a framework for the development of a personal action plan for future professional growth.
How will you be assessed?
Assessment is through coursework assignments covering the learning outcomes and will be via the presentation of a research portfolio, comprising (numbers in brackets refer to learning outcomes assessed):
Critical/Practical analysis 1: (1500 words or equivalent)
A diagrammatic overview of the strategies, concepts, and theories relating to one area of cognitive psychology, mapping knowledge to practical approaches to support teaching in the classroom.
Practical analysis 2: (1500 words or equivalent)
A visual presentation (powerpoint, video, a series of annotated photographs) outlining the process of engaging with a staff group to elicit character strengths and how these underpin the positive aspects of teaching in their school.
Reflective analysis 3: (3000 words)
A reflective analysis incorporating an evaluation of personal and professional development and an action plan for future change and growth.
Delegates, should they wish to and where a word equivalence option is given, will be encouraged to produce a portfolio of evidence including the use multimedia approaches where suitable but will not be penalised for using text-based submissions.
How is the module delivered?
Practice – you will develop your professional knowledge and understanding through practice – it's the best way to learn.
Campus OnlineTM – will support you with content that complements your learning every step of the way.
One-to-one learning – study with some of the finest practitioners around and engage with outstanding content and practical activities that truly enhance your professional development.
Do you have an undergraduate degree?
You will need one to take this module.
Already working in an education setting?
You will get the most out of this module if you work in an education setting with children, young people or adults.
Or do you require access to an education setting?
You will need to get written permission from a senior member of staff to regularly access a setting. We will show you the best way to do this, enabling you to carry out our learning activities in your chosen setting.
Please note
As part of this process, you will also need to complete a Disclosure and Barring Service (DBS) check. Visit GOV.UK for more information.
Are you based in an international setting?
The Psychology for Education module is available online and can, therefore, be completed anywhere in the world. Please click here for advice on payment options and other information relevant to those studying outside of the UK.
We offer a flexible range of fees to suit you:
A one-off payment of £1,495 + VAT
Three instalments of £523 + VAT
Ten instalments of £162 + VAT
For further information please visit the payment FAQ page found here.
Speak to us (01273 358080) or make a booking.
When does the course start?
Cohorts begin in January, May, or September.
The next cohort begins on 15 January 2024. Book and enrol before 15 January 2024 to join our next cohort.
Please note: as it takes time to process your application and payment, we strongly recommend to register as soon as possible, so that you don't miss the next intake.
How long does it take to complete the course?
The duration of this module is up to one year.
We do understand, however, that circumstances can arise that could prevent the course being completed in this time period. If this is the case, an extension can be arranged in conjunction with the admin team and your tutor.
Module Leader
Jalak Patel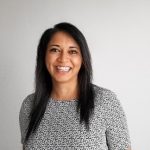 Jalak Patel is a senior educational psychologist who has worked with families and schools in the UK and Hong Kong. She is passionate about the use of psychology in the field of education to support children and young people to achieve their goals.