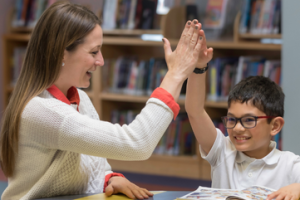 If you are new to or aspiring to the Senior Mental Health Leadership (SMHL) role, or you are already involved in the mental health and well-being provision in your setting but would like more training, this DfE quality assured course will ensure you become confident, knowledgeable and ready to take the lead on well-being and mental health.
For those with experience or prior training in mental health leadership, find out more about our Advanced Award. We also have general SMHL training guidance available.
Our Educational Psychologists (EPs) have a long history of providing in person and online training for professional development. They play a large role in the development of all our courses and qualifications, as well as supporting schools through our Real Psychology services. Our course is unique because one of our specialist EPs will be your trainer and tutor, meaning that for six months you'll have exclusive access to a highly trained and experienced professional who knows and understands the mental health and wellbeing challenges faced in schools today and can therefore help you create a really effective 'Plan for Change' in your setting.
Our course provides you with the knowledge, skills and tools to take up the SMHL role. Collaborate with a network of prospective SMHLs from educational settings both in the UK and further afield.
Be guided by an experienced EP, and engage with the online course and resources for further support, so that you become an effective and confident SMHL, solving problems such as how to develop a shared understanding among key stakeholders, and taking your setting on the journey to become mentally healthy.
You will be supported to develop a 'Plan for Change' that is reviewed by an EP, enabling the first steps to be taken to implement whole-school approaches to improve mental health support in your school or college community.
The focus of the course is on leading mental health provision across a setting, SMHLs will be supported to understand the context, complexity and interactional nature of Social, Emotional and Mental Health (SEMH), and to apply theory to practice.
You will:
Draw on a range of leadership styles and skills to hold the SMHL role with increased confidence and success.
Develop a positive values-based approach, openness and normalisation of mental health.
Map your setting's risk and resiliency factors, so as to increase school belonging and foster critical staff/pupil relationships as part of the change plan.
Set up systems to engage stakeholder groups, including enabling student and carer voice.
Develop a greater whole school understanding of discrimination and ways to promote positive staff and pupil mental health.
How will your setting benefit?
The benefits to your educational setting include:
Development of a positive values-based approach, including around staff wellbeing.
Provision of a range of tools and strategies to support mental health and wellbeing, collated for staff to use in their daily work.
Improved wellbeing for all students, including those with identified needs.
Development of staff leadership skills, to support a positive whole school ethos.
Improved stakeholder engagement, including with parents, CYP, and external services.
Development of a coherent working package of effective policies.
Effective use of data to plan intervention and monitor change effectively.
Online or blended learning?
You can study the SMHL Certificate course either online, as self-paced study, or you can choose a blended learning option with 11 hours of live training split over two days.
Whichever route you choose, you will be supported by specialist EPs to develop your 'Plan for Change' and have access to a wide variety of resources as well as peer and tutor support.
When does the course start?
The online learning route – NEW
Available to start from 20 November 2023 onwards, our new online route offers a fully flexible learning option which is available to start as soon as you have completed our enrolment process. Choose the 'SMHL Certificate – Online' option on our booking form to book this route.
The blended learning route
Our blended route includes two mandatory live training sessions online. Choose the 'SMHL Certificate – Blended' option on our booking form to select your chosen cohort and book this route.
Please note: as it takes time to process your application and payment, we strongly recommend registering as soon as possible, so that you don't miss the next course.
---
First January 2024 blended learning cohort:
Course start and online access: 3 January
Live sessions: 10 January (09:00 to 17:00) and 19 March (09:00 to 13:00)
---
Second January 2024 blended learning cohort:
Course start and online access: 23 January
Live sessions: 30 January (09:00 to 17:00) and 16 April (09:00 to 13:00)
---
February 2024 blended learning cohort:
Course start and online access: 27 February
Live sessions: 5 March (09:00 to 17:00) and 14 May (09:00 to 13:00)
---
March 2024 blended learning cohort:
Course start and online access: 19 March
Live sessions: 26 March (09:00 to 17:00) and 4 June (09:00 to 13:00)
Interested in a SOLD OUT date? Email us and we'll place you on our waiting list.
There is school-based work to complete between the events and tutor-supported work to complete your 'Plan for Change'. You will be able to submit this plan for assessment a few weeks following the second live session.
Leadership and impact monitoring
Models of leadership, and effective ways to engage key stakeholders, will be shared by SMHLs in similar settings, so SMHLs can consider how best to identify areas to target in their systems.
Activities and resources, supported by research, are provided so that SMHLs can undertake practical activities in their settings to evaluate SEMH provision and identify ways to move forward and overcome hurdles.
Knowledge of the key influences on poor mental health is attained so that key messages and actions for change can be developed.
Targeted support and appropriate referrals
Hear from practising Educational Psychologists, with specialist knowledge of mental health and wellbeing, regarding how pathways can be navigated and appropriate referrals made.
SMHLs will share their experiences of referral pathways and processes, including systems around provision offered within their settings, and links to external partners such as MHSTs and CYPMHS.
Engage with an activity that links the processes in local networks of support.
The embedding and sustaining of support and referral systems will be facilitated through practical activities with managers and other key roles in the setting such as SENCo, DSL.
Staff and setting ethos development
Consideration of the emotional climate of your setting will be scaffolded through case study discussion, so as to consider practice in real settings, mapped to evidence-based wellbeing frameworks.
Specific adaptations around staff care will be discussed and planned for.
Coaching support by EPs helps SMHLs identify and implement positive mental health and wellbeing as part of the curriculum and specific to PSHE (ideas shared with the wider SMHL network)
Signposting to relevant documentation will be provided, alongside access to specific academic journals, for staff individual consumption and discussion.
Student and families engagement
Strategies and approaches for engaging with students with different communication preferences/needs are explored with EPs, who specialise in this area
Case studies will be utilised to explore the ingredients of effective partnership with families, alongside coaching input around how to improve stakeholder engagement within delegates' individual settings.
Reflection activities on equality, diversity and inclusion will enable delegates to consider links to mental health and to develop positive strategies for change
Activities to engage with students are completed and reflected upon by delegates, in order to encourage authentic student voice
How is the course delivered?
On the online study route
This option offers fully-flexible learning with all content available online – via our well-established learning platform, Campus Online – for you to work through at a time and pace that suits you. Core content is delivered via engaging trainer-led videos which you can pause and watch as many times as you wish during the duration of your course. There's also a library of additional content and resources to support your learning and the development of your plan.
Even though there are no live interactive sessions to attend (meaning that there's no release time to arrange with your school), you will still be fully supported online by a specialist EP tutor and have access to peer collaboration via our discussion forums. In place of live sessions, you have the opportunity to book a video or telephone call with your EP to discuss your implementation plans and gain further support.
On the blended study route
Our blended learning option combines live interactive sessions with self-paced learning. There are 11 hours of live training split over two days, with additional coaching and tutoring available to you online for the duration of the course.
The two mandatory online live sessions – one day at the start of your course and a half day session around 10 weeks later. These are trainer-facilitated, interactive sessions with groups of delegates collaborating on activities that are designed to increase knowledge and confidence, e.g. through case studies and scenarios. Further resources and course content can be accessed through our proprietary online learning platform, Campus Online, at your own pace. As well as your cohort of fellow SMHLs that you'll meet in your live sessions, you'll also have access to the online course discussion forums to share best practice and collaborate with peers from all over the world.
How do I achieve the Certificate?
To achieve the certificate you need to the following:
Watch and engage with the core training sessions, either live (blended route) or via trainer videos (online route).

You also need to successfully complete a 'Plan for Change'.

You will be able to contact your tutor as the plan is developed before submitting it for feedback. We encourage you to submit your plan in time for you to receive individual feedback to guide improvements to your plan.

You will also be able to discuss the development of your plans with your peers online and your local network. The 'Plan for Change' will include activities to improve mental health support and well being in your setting and ways to embed and sustain improvements. Your tutor will sign off your 'Plan for Change'.
Although your course duration is only 6 months, you will benefit from a full 12 months of access to the online support forums as you implement your 'Plan for Change'.
All the trainers and tutors on this course are highly qualified and experienced Educational Psychologists:
Jalak Patel (Real Group Senior Educational Psychologist and Trainer /Tutor)
Dr Sue Sheppard (Real Group Senior Educational Psychologist and Trainer/Tutor)
Dr Mark Turner (Real Group Co-founder, Managing Director, Educational Psychologist and Trainer / Tutor)
Dr Siobhan Mellor (Real Group Director, Educational Psychologist and Trainer / Tutor)
Dr Joanna Wood (Real Group Senior Educational Psychologist and Trainer/Tutor)
Dr Hannah Fairall (Real Group Educational Psychologist and Trainer/Tutor)
Dr Brigid O'Leary (Educational Psychologist and Tutor)
Dr Anne-Marie Baverstock (Educational Psychologist)
The Senior Mental Health Leadership Certificate is designed for new or aspiring Senior Mental Health Leaders who have not previously completed senior mental health leadership training. This course is relevant to educators in all phases of education, from primary to further education colleges, special and alternative provision schools.
You will need to be working in a UK or international education setting, embedding learning through practice, so you will need the support of the Headteacher / Head of Centre.
To check your setting's eligibility for the grant funding, please visit this site, and click the link to the government funding terms and conditions.
Looking for a short online SEMH course for your staff? You may be interested in our Level 5 Emotionally Connected Classroom course offered by our sister company Dyslexia Action. The course offers high-quality CPD, is delivered online, requires 30 hours of study over a seven week period and runs four times a year. Please note DfE funding cannot be used for the cost of this course.
This course costs £995 plus VAT. Schools are able to reclaim the VAT paid.
Grant funding may be available if you work in a school or college in England. View the latest information about grant funding. We also have a guide to applying for funding. Funding is now confirmed for eligible schools up until 31 March 2024. Eligible schools and colleges must apply for a senior mental health lead training grant and be available to begin training on or before 31 March 2024.
We can confirm that this course has achieved quality-assured status from the DfE and will be eligible for grant funding according to the process outlined by the DfE.
You will have 3 weeks to upload evidence of having booked our DfE quality-assured course, so the DfE can authorise your grant payment. You will need the relevant DfE course code:
For both the blended and online study routes:
Senior Mental Health Leadership Certificate (Face to face – online)
Reference number: SMHL038
For in-person courses (offered via local partners):
Senior Mental Health Leadership Certificate (Face to face – in person)
Reference number: SMHL037
If you do not receive an email, you can contact the DfE on MentalHealth.LeadTraining@education.gov.uk. Grant payments are then made once the evidence has been reviewed and approved.
To ensure grants do not go unclaimed, grants will be released to applicants on the waiting list if you do not complete this final stage of your application within 3 weeks from being asked to do so.
The grant funding amount totals £1,200 per setting. Whilst international settings are not eligible for grant funding, if you are an international delegate that meets the eligibility criteria for the course you may still enrol. However, you would need to either fund the course yourself or seek funding from your educational setting.
How long does it take to complete the course?
The duration of the Senior Mental Health Leadership Certificate course is up to six months.
Many Senior Mental Health Lead courses offered by other providers are short courses. At Real Training, we believe that learning should be practice-led and completed over a period of time to allow us to support you whilst you complete your 'Plan for Change'. This also helps ensure long-term retention and maximum impact. Therefore you can take up to 6 months to complete our Senior Mental Health Leadership Certificate, and you will be making a difference in your setting straight away. We are happy to confirm that the DfE has approved this course duration.
We do understand, however, that circumstances can arise that could prevent the course from being completed in this time period. If this is the case, a single extension can be arranged in conjunction with the admin team and your tutor.
What do previous delegates say?
Read more in-depth feedback.
'It really makes you consider your setting and what needs addressing in terms of mental wellbeing' – Fioana
'A chance to reflect on practices and priorities, and bring these together in a concise overview/plan related to whole school community wellbeing' – Cathal
'Fantastic, insightful course into the role. Relatable content, delivered by experts, reasonable expectations and fantastic course process on Campus Online' – Jessica
Meet Our Course Leader – Sarah Norris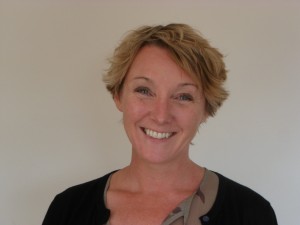 Sarah is not only our SMHL Certificate course leader but she also leads Real Training's whole Mental Health Programme. She joined Real Group as a senior educational psychologist, having had over 13 years experience working within a local authority. Sarah has extensive experience of working with schools and young people with a range of SEN needs and across all age ranges. Most recently Sarah has specialised in the field of mental health and young people with social and emotional needs. She has a diploma in solution focussed practice and has worked therapeutically supporting young people and developed, delivered and managed an early intervention approach based with a mental health service in her last authority.