What is Campus Live?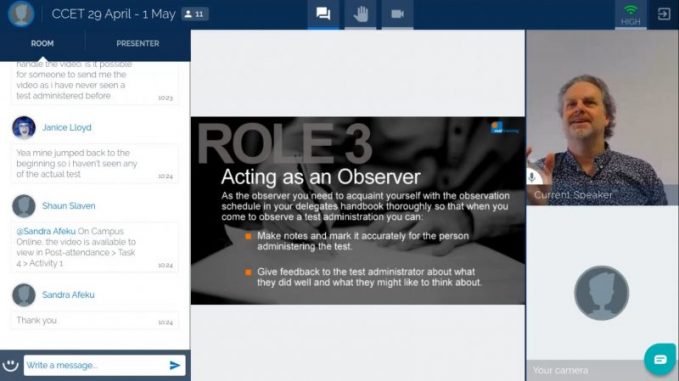 Campus Live – face-to-face learning and tutor interaction, from the comfort of your own home
Campus Live is a browser-based solution that requires nothing to download, no software installation, and is optimised to deliver excellent video quality. It is as fully interactive, as if you were in the room with the psychologists, with the ability to ask questions, work in groups, and get access to all the course materials you need, live within the online classroom environment. There is also the ability to screen-share and collaborate with fellow delegates, interactive whiteboards and a live chat feature, ensuring your experience is fully immersive. It links seamlessly with Campus Online for a complete online learning experience.
To reassure, the course content is no different from our normal intensive courses and requires nothing different from you as a delegate. All you need is a computer or tablet with either Chrome, Firefox or Opera browsers installed, an internet connection, a webcam, microphone and speakers or headphones. Of course, if you do happen to encounter any technical difficulties, our IT support team will be on hand throughout the course to swiftly get you back on track.
Campus Live has been designed to accommodate all delegates through a variety of different work environments, ensuring you will always feel supported. Equally the course has been designed with you in mind too, allowing for plenty of comfort breaks to ensure the smooth running of the course for the ultimate learning experience.
Features
The experience has all the same advantages of a traditional face-to-face course. You are able to chat with other delegates in breakout rooms, ask and answer questions, and get full access to all the course materials such as videos, documents, quizzes and more.
In the delegate view, you can follow the course as it is taught, with the materials displayed by the tutor.
Breakout rooms allow for group work, just like a traditional face-to-face course. Here, you also have the opportunity to network and interact with your fellow delegates.
Additionally, you have full access to the course materials for 60 days after the event.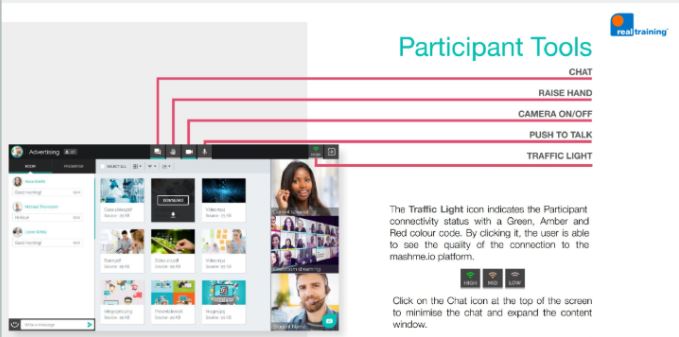 What our delegates say about Campus Live
"The software allowed for a lot of familiar conference experiences e.g. breaking into smaller groups. I like the video format of seeing the presenter but not everyone else all the time. I liked that the interface was idiot-proof." – Toni Blackett-Felix, CCET Intensive
"Feedback and opportunity to work in a group despite being online was great! Really insightful to have the discussion with everybody and learn about the realities of each and everyone." – Beryl, CCET Intensive
"I think you've refined it really well and how you adapted it during the Covid crisis was really well thought through." Angela Lomas – CCET Intensive
For more information on how our delegates found learning through Campus Live, you can view our delegate feedback page here.
Why Campus Live?
As an EdTech company, we have always placed flexible, online and blended professional development at the heart of everything we do. Responding to what our delegates have told us, that some prefer a classroom experience but cannot always make the dates and locations of our intensive events, we have invested in the most cutting-edge software available to create Campus Live. Campus Live is an online classroom, delivering all of the benefits of face-to-face learning, but allowing delegates to be based in their office or home, saving on time and cost of travelling. The online nature of Campus Live enables you to connect with your colleagues and peers across the country with no need to travel.
The system has been developed to deliver a seamless classroom experience, allowing live, dynamic interaction between delegates and tutor, amongst delegates in breakout rooms and the ability to revisit materials and notes once the day's sessions have finished. So whether you are based in Dundee or Devon, Australia or Zimbabwe, you can still benefit from the full intensive classroom experience which has benefited thousands of access arrangements professionals for more than 15 years.