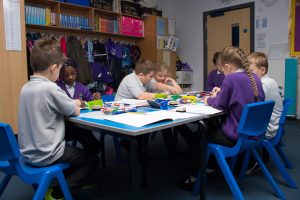 Would you like to better understand your students' needs, while also gaining a useful qualification? Then why don't you consider studying a Postgraduate Certificate?
Part of our SEND Programme, a PGCert comprises 60 masters-level credits.
Our modules are 30 or 60 credits, allowing you to pick and choose which you would prefer to study and specialise in.
This programme was developed and is delivered and assessed by Real Training, awarded by and quality assured by Middlesex University.
What PostGraduate Certificates can be achieved?
What modules do we offer?
Our 30 credit Skills & Knowledge modules
Other modules which provide credits
Can I later put my credits towards a Masters of Education in SEND?
You most certainly can put your credits from a PGCert towards a higher qualification, provided that they were achieved within 5 years.
A PGCert is made up of 60 credits. Study two more 30 credit Skills & Knowledge modules to achieve a PG Dip, including the Evidence and Pedagogy for Inclusion module if you have not already taken it or studied NASENCO/iSENCO. When you are ready, build further by taking the 60 credit Enquiry-based SEND practice module, to achieve the full MEd SEND!
It depends. You'll have up to 12 months to complete each knowledge and skills module. You can take a break between modules, or can study 2 modules in a year.
Fill out our booking form here. You don't have to book all modules at one time, you can book for your first module and book your second module at a later date.