Samanth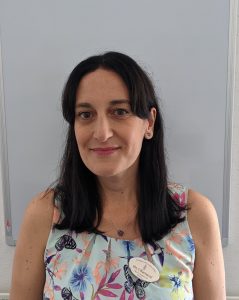 a Blackwood – NASENCO
Samantha works at a primary school in South Shields as the SENCO. Her special interest area of SEND is Autism. This is due to a noticeable increase in the number of students being diagnosed. Samantha is also interested in Dyslexia and Social, Emotional and Mental Health. Having completed the National Award for SEN Coordination with us earlier this year, you can see what Sarah had to say below.
What made you choose the Real Training course over other options?
I chose this course because I was really keen on being able to do work in my own time. I needed something flexible that could fit in with my busy work and home life. Real Training really appealed to me as it offered exactly this. I had also seen lots of recommendations on Facebook SEND groups, explaining how easy it was to follow and that support was great.
What was your experience of learning with Real Training?
The course fully met my expectations. I felt supported throughout and really loved the flexibility element. I found the way the course was structured very good. The layout of the module page was also easy to follow and use. I was supported throughout by the tutor and found the messaging tool very useful. The support from other students was great and I really liked the tasks where we were encouraged to comment on each other's discussions. I really loved the bar at the top of the page, a great visual tool to allow me to 'see' how I was progressing.
How has the course helped make an impact at school?
The course has helped me to better understand SEND and the role of the SENCO. The modules have allowed me to identify the strengths of SEND in my setting and the areas of development. Creating an action plan was the best activity for me as it allowed me to prioritise areas to work on over the next year in the most effective way. I have already delivered some training to all staff on the Graduated Approach. I had a much better understanding of this after working through the modules. Meaning I felt very confident to deliver the training. Prior to the course, I would not have felt so confident with the topic. Clearly, I have learned a lot through the reading and research tasks that were set.
How has the course helped develop you as an educational professional and what do you hope to achieve with the new knowledge/skills in the future?
It has helped me enormously. The leadership module strengthened my leadership skills. I feel the course has also led me to be successful in gaining the Deputy Head Role – which I will be starting this September.