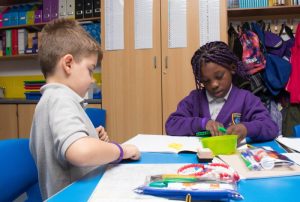 The DfE created new quality criteria for Senior Mental Health Leadership courses and these criteria help define this important senior role in schools.
With Real Training your school has a choice of an introductory Certificate course and an Advanced Award in Senior Mental Health Leadership which have both been successfully quality assured through a robust DfE process. These courses can be fully or partially funded for schools and colleagues in England by a DfE grant.
The past 18 months have been particularly taxing on some children and young people and it has never been more essential to develop a school culture that promotes well being and a mental health provision that supports a healthy transition back to what is approaching 'normal' school life. While many schools and colleges already have a mental health lead, the knowledge and skills they have vary, and with mental health and wellbeing being a top priority for all educational settings, the goal is to provide senior leads with the latest thinking and access to a network of peers and experts they need to lead change and develop or introduce a whole-school approach to wellbeing and mental health.
At Real Training, our Educational Psychologists have a long history of providing training (in-person and online) for education staff development. With extensive experience in the field of mental health and wellbeing, you will be guided by HCPC registered and qualified Educational Psychologists. Our courses are also supported by an executive headteacher with a specialism in wellbeing, as well as mental health professionals such as an Art Therapist.
The courses
We will be offering two Senior Mental Health Leadership courses. Click the links below to visit our course pages and learn more:
Senior Mental Health Leadership Certificate (SMHLC) – aimed at those who are new to a Senior Mental Health Leadership role or are aspiring to become a leader in this area.
Senior Mental Health Leadership – Advanced Award (SMHLAA) – aimed at those who have some experience in the role, and have some existing training in mental health leadership.
Who are the courses aimed at?
Your setting can decide who it is that gets the training as individual circumstances may vary. Delegates must be empowered to develop and oversee your setting's whole school or college approach. This might include:
Headteachers
Deputy/assistant headteachers
Member of the senior leadership team
Existing mental health leads with authority, capacity and support to influence and lead strategic change within the setting
Our first Advanced Award cohort begins on 15 January 2022. You can book via our website. Further cohorts will be in May, July and September. The Certificate course will also begin in January and we are planning for courses to run throughout the year and across England. Book a place for the January course via our website or contact us to register your interest for later events or a course near you.
The Certificate course is a comprehensive introductory course and the Advanced Award is for more experienced Senior Mental Health leads.
How your setting will benefit from the DfE grant-funded Senior Mental Health Lead Training
The benefits to your educational setting include:
A positive values-based approach, including staff looking after their wellbeing.
Development of a range of tools and strategies, collated for staff to be able to use to meet their mental health and wellbeing.
Improved wellbeing for all students, including those with identified needs.
Understanding and application of leadership skills to enact change in the whole school ethos
Improved stakeholder engagement, including with parents, and external services
Development of a coherent working package of effective policies
Constant monitoring of change and use data effectively and confidently
Funding opportunities from the DfE grant
The Certificate course costs £995 plus VAT and the Advanced Award £1,300 plus VAT. Schools can reclaim the VAT paid. The DfE Grant funded Senior Mental Health Lead Training funding may be available if you work in a school or college in England. At the time of writing, the total grant funding amount available has not been confirmed by the DfE. The latest DfE information will be available on the DfE SMHL webpage. We understand that the DfE wishes schools to book directly with the training provider to secure their place and then reclaim the funding.
If you require further information on any of our Senior Mental Health Lead courses, please don't hesitate to get in touch via email or by phone at +44 (0)1273 35 80 80. Alternatively, you can book an appointment to chat with one of our expert course advisers by clicking here.