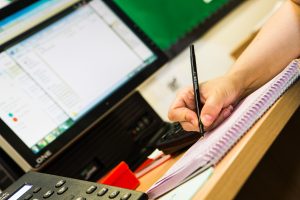 For those who registered for our free Access Arrangements Update Course, we wanted to update you on progress, so you can be assured that you will have all the information you need in good time to undertake access arrangements for the year ahead with complete confidence. Our programme leaders Sophia and Louise are currently putting the finishing touches to the course, which will be available for you to access next week.
This course will be hosted on our virtual learning environment,
Campus Online
, for which you'll be sent log-in details via email next week once the course is live. This course can be viewed as many times as you like for the coming year to allow you to remind yourself of the changes and their implementation on an ongoing basis. The course will comprise:
An introductory video
A film and slide presentation on gathering, presenting and submitting evidence
A detailed run-through of the changes to access arrangements for the coming year
Reminders and clarifications
A step-by-step guide on completion of a Form 8
Additionally, there will be multiple choice questionnaires you can complete to check you've correctly understood the changes and their interpretations, case studies, links and downloads for JCQ forms and the full JCQ changes and also a forum where you can start and contribute to discussions with your peers and colleagues across the country.
If you have not registered yet for our free Access Arrangements Update Course, please
contact us
to do so.