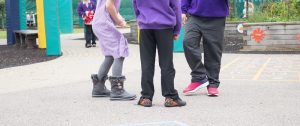 Ensure your learning environment's SEN Provision is prepared for the new academic year with Real Training
This coming academic year promises to bring with it challenges that are unprecedented in modern times across the world. Pupils returning to their educational settings will be experiencing a mixture of excitement, anxiety, confusion and relief as things return to an albeit an amended version of normal. According to numerous news reports, pupils with special educational needs have suffered more than most during the lockdown, and it has never been so important to ensure that SEN provisions are in place and ready to fire on all cylinders.
If your setting has aspiring SENCOs who want to take the next step in their career with the International Award for SEN Coordination (iSENCO) qualification, you've just recruited to the role, or if your existing SENCO wishes to update their skills and knowledge, then Real Training has the perfect solution, wherever you are based.
Real Training's iSENCO course – Fully-supported distance learning, tailored to international needs
The requirement of the National Award for SEN Coordination (NASENCO) to have Qualified Teacher Status (QTS) or Qualified Teacher Learning & Skills (QTLS) status can be a hurdle to gaining the skills and knowledge the course affords. In addition, the NASENCO course focuses on UK-based legislation which isn't always directly relevant to international settings.
This is why Real Training has developed the International Award for SEN Coordination (iSENCO). We took the time to consult with international schools and experts to tailor the course to meet the needs of those working in an international setting. As a result, iSENCO encompasses localised legislative frameworks, the impact on learning of third culture kids, the intersection of academic vs social language in EAL students and much more. For this reason, iSENCO is a much more relevant course to those working in an international setting. Crucially for many of our delegates, there is no requirement to hold QTS or QTLS status to enrol on this course, opening up the opportunity to develop skills and knowledge in SEN to more educators.
In addition, with the exception of the course end date, there are no internal deadlines for course assignments, meaning delegates can dip in and out of the course as and when their schedule allows. If your setting is a multi-level school, then all of the assignments can be done within your setting, which carries the additional benefit that positive changes can be implemented even before the course is completed. We believe this offers a uniquely flexible qualification that has a minimal impact on the delegate's work and home life, and in turn, a minimal impact on their educational setting.
What our iSENCO delegates say about our course
Don't just take our word for it though. See what our delegates think of us below.
In 2020 so far…
100% of our delegates rated Real Training's iSENCO course as 'good' or 'very good'.

100% rated Campus Online as 'good' or 'very good'.

92% rated the extent to which the course met their developmental priorities as 'good' or 'very good'.
"Excellent guidance from the team in terms of alternative projects when lockdown was instituted.The combination of theory, research and practical application is invaluable in gaining insight into SEN and inclusive practices. I think there is a healthy balance between theory and practical application, which was extremely important for me as I needed both aspects." – Florina Froneman-Gerber
"For the first time I actually understand what I am aiming for in my job. All the practical tasks were applied in reality and really helped. The depth of understanding and a sense of what my job is supposed to be empowered me and transformed the way I carry out my job. It is the first training I have done which actually trains you for the job you do. Definitely do it. It's the best course I have ever taken and I have completed a degree, Masters, a Grad Dip, an AMBDA, a PGCE, and now this!" – Sarah Brown
Our iSENCO September cohort closes on 18 September
If you have someone in your setting for whom you believe the iSENCO qualification is relevant, all they need to do is complete our online booking form by 5pm on Friday 18 September to be included in our September cohort. We don't require payment at the time of booking; to start this month, we simply require completed application forms and an initial payment by the end of the month.
If you have any questions regarding the course and eligibility for staff members, please don't hesitate to contact us either by email at info@realgroup.co.uk or by phone on +44 (0) 1273 35 80 80.