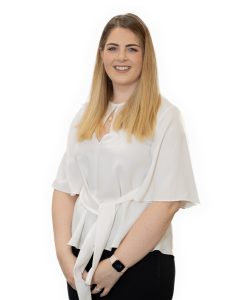 Katie Lohan – CPT3A
Katie has been working in SEND for ten years and is currently based at an international School in Oman. Since joining her current school as a SENDCo, working for students in early primary, she has done lots of work in literacy difficulties, speech and language, speech delay and engaging the children in picture communication. Since September 2020, with a history as a Primary teacher, she has now become SENDCO with responsibility of all students within the school. Katie also has interest in parent engagement. She spends a lot of time working with parents of children experiencing SEND, helping them navigate the systems and empowering them with knowledge which is not readily available in the Middle East.
What made you choose the Real Training course(s) over other options?
When researching a course to undertake to gain qualifications for assessing, Real Training came highly recommended from many sources. As I am in Oman, a face-to-face course would not have been an option for me. The flexible nature of the Real Training course was a huge advantage for me as a lot of courses available have live classes at times that don't line up with our time differences. The option to complete at my own pace was a huge positive also due to a busy workload and online school delaying some of the sections for me. It was easily accessible at all times.
What was your experience of learning with Real Training?
From the very start, Real Training were great to deal with. I received my training manual in very quick time by the courier and was able to get started right away. The material in the manual was very well laid out and using it along with the online resources was great. The videos in particular I found very useful. The sample submissions and other downloadable documents were of great help also. The personal aspect to the course in terms of tutor feedback was excellent and one of the highlights for me. The feedback given was always constructive and supportive and well placed to guide and support. The forums where you could communicate with other participants was good also. It was comforting to read other's thoughts and questions as often they were similar to mine. Campus Online was a very user-friendly platform and was always functional with no technical issues. This was reassuring when studying fully online. It was easy to navigate and well laid out section by section. Across the board, the Real Training team must be commended for their commitment to its participants and the quality of courses.
How has the course helped make an impact at school?
Since completing the course I have successfully undertaken a schedule of different assessments to include the YARC, CTOPP2 and DASH. This was only possible through the experience gained in the CCET course. I have also put through a number of online applications for Access Arrangements for our GCSE students. The AAC section of the CPT3A was excellent in guiding me through the process.
How has the course helped develop you as an educational professional and what do you hope to achieve with the new knowledge/skills in the future?
As the only trained assessor in my school, it has been a great opportunity for me to develop in many skills particularly in assessing students of all ages. It has given me a lot more confidence in my assessing across the school. I hope to develop a coherent system of record keeping and assessment pathways for the school. Due to the school having no SENDCo up to now, this is something I will endeavour to achieve with the new qualifications to support me.