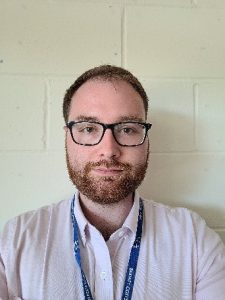 Aaron Pape – CPT3A
Aaron currently teaches Sociology at a Sixth Form College in Bexhill-On-Sea. Aaron completed the Certificate in Psychometric Testing, Assessment and Access Arrangement (CPT3A), which he was enrolled onto by his workplace. Aaron was happy to study with Real Training as his colleagues stated to him that it provided all the necessary elements to obtains the qualification needed.
What was your experience of learning with Real Training?
Real training provided very good provision of guidance in how to navigate around the website and how to access the resources available to the delegates. The tutoring was also of a good standard, guiding myself on where to improve certain aspects of my work but also allowing myself to steer the ship of my own learning. Some of the tasks required were of a challenging nature, which was very good for academic and professional practice. The course met my expectations and I would recommend it to those wishing to pursue a career within the realms of SEN or access arrangements.
How has the course helped make an impact at school?
Particularly with the AAC, it has allowed me to complete a Form 8 to the appropriate JCQ standards, which has helped the college with completing access arrangements.
How has the course helped develop you as an educational professional and what do you hope to achieve with the new knowledge/skills in the future?
I am now aware of the immense testing and research that is undertaken to compile these psychometric tests. It has helped me in further my educational development early on in my career. I hope to further my knowledge in the subject area and help those members of staff who may have questions about exam concessions and JCQ regulations.
Lastly, what are the top 3 things you are looking to do within your setting, since completing the course?
1. Educating staff members of the requirements of exam concessions.
2. How to implement and write effective normal ways of working testimonials.
3. As a teacher myself, being more vigilant in students who may be entitled to exam concessions.