If you are looking to complete the National Award for SEN Coordination (NASENCO) qualification this year as either a new SENCO, an experienced SENCO or an aspiring SENCO, then our approved online course offers you a flexible way to deepen your knowledge in SEND and rapidly grow your confidence and experience, empowering you to implement change within your setting. There is still time to join our January cohort if you book online on or before 15 January.
Real Training's online National Award for SEN Coordination qualification – offering you the most flexible practice-led learning
We can't explain what it is like to undertake our course any better than one of our delegates, Clare Matson, who completed the National Award for SEN Coordination qualification with Real Training this month: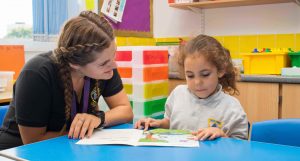 "This course has enabled me to become more confident within my role as SENCO, deepening my knowledge and understanding of what the role involves. It has helped me to critically reflect upon the practices used within my school enabling me to make improvements and alterations that will benefit all. The support I have gained from my headteacher and other members of staff has been amazing, especially when making changes and implementing new strategies, which can often be daunting when you are already very busy and over worked. It has at times been very challenging juggling work, a young family and running a home with completing all the tasks required but I have managed it. Looking back now I am glad I undertook the course and it is one that I would recommend to any SENCO as the knowledge you gain is invaluable."
What is involved?
Our National Award for SEN Coordination course comprises four strands which you can work through at your own pace during the year using our fantastic virtual learning portal, Campus Online. You will also have a dedicated tutor who will support at every step of your learning journey. The first strand provides you with the theory and background knowledge required for you to excel in the other three strands where you will learn via more practice-led activities. We believe that this is the best way to learn and it also means that you will be making a difference in your setting straight away. For more details on what is covered, please visit our dedicated NASENCO page on our website.
Already completed NASENCO?
If you have already completed the qualification with another provider, please contact us to let us know and we will update our records. As long as you completed the course within the last five years, you can bring the credits into our SEND Programme and study towards a Postgraduate Diploma or a Master of Education (MEd) in SEND.