This week is the UK Children's Mental Health Week. Set up by children's mental health charity Place2Be, UK Children's Mental Health Week aims to bring to the national attention the importance of children and young people's mental health. For 2020, the theme is 'Find your Brave' and the organisers will be asking everyone to think about what makes them feel brave, what bravery means to them and tips for young people on how to be brave.
Understanding Social, Emotional and Mental Health Needs within your educational setting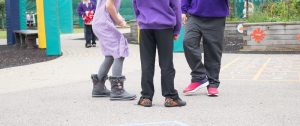 According to Place2Be, around one in three children in every primary school class has a mental health difficulty, and many others struggle with challenges including bullying and bereavement. The issue has never been more apparent with the rise in importance of social media in the lives of young people. Having the theoretical understanding and practical skills to make a positive difference to young people with mental health challenges has become very desirable in educational settings. Fortunately, these topics and more are covered in our module; Social, Emotional and Mental Health Needs (SEMH). This 30 masters-level credits module is available as part of our Masters in Leading Inclusive Education (MALIE) Programme, and our Master of Education in Special Educational Needs & Disability (MEd SEND) programme.
SEMH & MALIE
MALIE is an exciting, distance-learning pathway for education professionals from all phases and settings, who wish to progress into leadership roles or to develop their leadership skills, in the crucial area of inclusion. Developing inclusive education practice to support the needs of all learners is one of the most important challenges facing education professionals today. The programme includes the completion of two 30 masters-credit modules from a choice of six, of which Social, Emotional and Mental Health Needs (SEMH) is one. The MALIE Programme aims to develop your skills and confidence to enable you to lead inclusive practice in your setting, allowing you to create a safe, supportive learning environment for students with special mental health needs.
SEMH & MEd SEND
Social, Emotional and Mental Health Needs (SEMH) is also available as a skills & knowledge module in our award-winning SEND programme. This module has been designed to develop your understanding of social, emotional and mental health needs, understand the skills that you need to use to make a positive difference to your setting, and develop the essential knowledge of the latest policies, theories, and research. Completion of this module along with the Evidence and Pedagogy for Inclusion module leads to the Postgraduate Certificate SEND: Social, Emotional and Mental Health Needs, or you can take the 30 masters-level credits to work towards a Postgraduate Diploma (120 credits) or MEd SEND (180 credits).