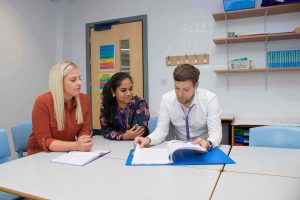 You spoke, we listened.
With the current COVID-19 situation and how this is affecting schools, we have heard from many educational professionals who were not able to get enrolled on our May cohort for the National Award for SEN Coordination (NASENCO) or the National Professional Qualifications (NPQs) that they would like to get started before the next scheduled cohort in September. We fully understand that September might involve more work than usual after such disruption, and therefore starting your studies ahead of the new academic year could provide benefits for some.
As a result, we are delighted to announce we will be running July cohorts for NASENCO and NPQ 2020 courses. Both cohorts will start on 15 July. (NASENCO July start date subject to approval with Middlesex University). This will allow those delegates who feel they have the capacity in the current climate to get started on the course material before the new school year begins in September. With the uncertainty surrounding how universities and other face-to-face training providers will be able to deliver courses, many educational professionals are choosing Real Training to deliver their courses flexibly, online, just as it was designed to be.
"I took the course to deepen my own knowledge and to have a more structured approach to headship and you have met those needs head on and in an enjoyable but informative manner." – Liam Bellamy, NPQH

"I feel the course has not only provided me with an exceptionally secure foundation but also a deepened knowledge and understanding of the role of a SENCO in order to successfully take the school in the direction that is required." Danielle Brunton, NASENCO
This extra cohort is in no way a replacement for the scheduled September cohort. If you feel September works better for you, and you would rather use the summer break for a well-deserved rest, then we encourage you to enrol onto the September cohort. However, if you feel July would enable you to get ahead before the new school year commences, that option is open to you. If you have already booked onto the NASENCO or NPQ September cohorts, but would actually prefer to start in July, please contact us and we will be able to help in moving your start date. If you or your staff are interested in booking onto our July or September NASENCO or NPQ programmes, you can book your place here. If you have any questions with regards to anything relating to any of our courses, please do not hesitate to get in touch here.