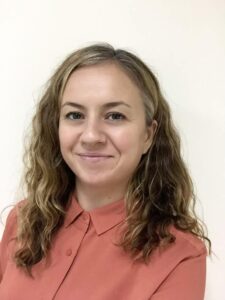 Alison Ford – iSENCO
Alison Ford is Head of Inclusive Education & Therapy at The Overseas Family School, a non-selective international K-12 school in Singapore. Completing our International Award for SEN Coordination course while working in her previous setting, allowed her to progress in her career. Alison is particularly interested in Autism, Social Emotional Wellbeing & Mental Health, and Family Support.
What made you choose the Real Training course(s) over other options?
I heard of the iSENCO course through a colleague who had also completed it. He recommended the program and had found it very accessible. I was looking for a flexible online learning course with a view towards completing a master's. I liked that the iSENCO was a self-paced and stand-alone certification that I could also use to build up credits towards the MEd.
What was your experience of learning with Real Training?
I found the online learning platform intuitive and my tutor was very personable and responsive. The support from others in the program was also valuable as we tried to find our way around. My only suggestion at the time was some collation of the assessments to help me plan my workload and approach to the course at the beginning. Once I had collated and got my head around this myself, I found the tasks much less overwhelming!
How has the course(s) helped make an impact at school?
My final project was an essential part of the service development at my school at the time. I have since moved on to a leadership role at a much larger school and what I learned from the iSENCO forms the foundation of my role now as I lead the strategic development of our whole school provision for therapy and learning support. The iSENCO was a good learning process for me to plan and think strategically, and helped to better inform my role now in a much larger setting.
How has the course(s) helped develop you as an educational professional and what do you hope to achieve with the new knowledge/skills in the future?
I think the iSENCO helped to develop my confidence and expertise in strategic service development. I gained an understanding of what it means to be a leader, the different approaches to leadership and how my own personality and life experience may shape my own approach to leading others. Career-wise, the iSENCO is a good certification to show employers that you have training and experience in leading and maintaining organisational change.
Lastly, what are the top 3 things you are looking to do within your setting, since completing the course?
Guide our whole school initiative for inclusion! A challenging but rewarding role leading an amazing team of Learning Support specialists and Therapists in a busy school of 3000.
Possible further study towards an Educational Doctorate.
Support for colleagues also on the course. So far I have referred four others who have completed the course or have just joined!
If you'd like to connect with Alison, you can follow her on LinkedIn. You can find further information about the iSENCO on our webpage.