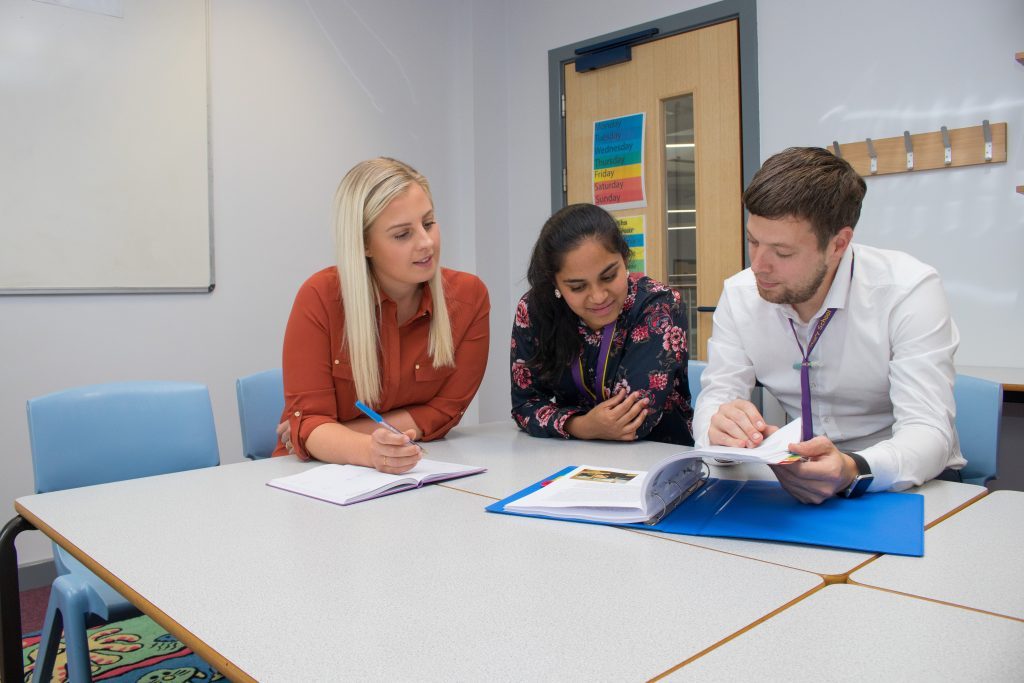 About the National Professional Qualification for Headship (NPQH)
Real Training is working in partnership with LLSE, an approved Lead Provider of the DfE-accredited NPQ courses, to deliver effective leadership programmes to leaders and aspiring leaders in international schools.
This course is designed for international school leaders who are, or are aspiring to be, a headteacher or head of school with responsibility for leading a school. The areas of study include:
School culture
Teaching
Curriculum and Assessment
Behaviour
Additional and Special Educational Needs and Disabilities
Professional Development
Organisational Management
Implementation
Working in Partnership
Governance and Accountability
For more information on these topics, please see the DfE Framework document.
The NPQH is:
Underpinned by the latest evidence of what works in improving teaching and outcomes for children and young people
Delivered flexibly to ensure you can invest in your own professional development alongside your existing commitments
Directly relevant and applicable to your current roles
Career-building – preparing you for future roles and helping you to build strong professional networks that will sustain you
Designed for teachers from a wide range of settings
Focused on the skills needed to implement and sustain change and improvement
How is the course delivered?
We deliver the NPQH course to international delegates entirely online. This plays to our strengths and extensive experience delivering a wide range of training through our proprietary Campus Online and our virtual classroom, Campus Live.
The NPQH is delivered over four terms, which equates approximately to 18 months.
| | | |
| --- | --- | --- |
| PARTICIPANT | DESCRIPTION | DURATION |
| Online workshops | Opportunities to bring learning to life in your context, reflect with other professionals and benefit from expert facilitation. | 16hrs |
| Webinars | In person facilitated online learning to complement in-school implementation and private study. | 12hrs |
| Coaching | The opportunity to unleash your strengths and engage in focused professional dialogue about your development. | 6hrs |
| Multimedia Content | Engage with virtual learning aligned to your subject / phase / context allowing for increased specialisation in the content covered. | 10hrs |
| Self-Directed Learning | Engage with a wide range of online content including the EEF evidence base materials. | 10hrs |
| Communities of Practice | Establish and build a community of like-minded leaders serving in your locality as well as participating in regional and national groups where applicable. | 6hrs |
| Formative Assessment | Opportunities to work with your coach and other colleagues to reflect on the progress you make as you learn more and can do more as a result of your participation and engagement with the NPQ materials. | 6hrs |
| Application of Learning | Opportunities to bring learning to life in your context, reflect with other professionals and benefit from expert facilitation. | 10hrs |
Through the course, you will be placed in a group of delegates from international schools. You will be able to interact with peers in international school settings from all over the world, further expanding your knowledge and understanding.
Formative assessment takes place throughout the programme, helping you understand the progress you are making. Facilitators will engage with you throughout the 'live online' sessions to ensure that learning experiences build on prior learning and the international school contexts of the group.
Summative assessment takes the form of a 1500-word response to a case study, completed in a single 8-day window at the end of your programme. The assessment will give you the opportunity to demonstrate how you would deploy the knowledge, skills and understanding gained through the NPQ to lead and implement a specific aspect of change.
Further information about assessment can be found here.
Why choose Real Training?
NPQs delivered by Real Training are designed for international educators. Our extensive experience in delivering courses to over 100 countries worldwide gives us unrivalled knowledge about how educational legislation and requirements differ from region to region, giving you piece of mind that wherever you are based, the course will be highly relevant to your individual circumstances.
Our courses are delivered by current leaders in international settings, ensuring the content is highly relevant to your circumstances.
We have extensive experience in delivering National Professional Qualifications across the globe, to over 50 countries.
Work with facilitators who are experienced school leaders rom the UK and international schools
Experience the National Professional Qualifications from the comfort of your own setting with Campus Live – the leading virtual learning environment for postgraduate study and Campus OnlineTM
This NPQH course is aimed at current headteachers, deputy headteachers, vice principals or equivalent role who are considering applying for Headship as the next step in their career (if not already in the post).
You must have support from your current headteacher in order to enrol, as well as a nominated 'sponsor' within the school that you can work with throughout the course.
At this time, we are only offering our National Professional Qualifications to educators based outside of the UK.
Our delivery partner LLSE is, however, able to offer the full suite of NPQs to UK-based delegates. Please visit their website for more information.
The cost is a one-off payment of £2,430 + VAT
For more information on payment options and VAT for international delegates, please visit this page.
As we are a delivery partner of lead provider LLSE, bookings for our international NPQs are done through the LLSE/Real Training booking form here. Please ensure you select 'Real Training' as the Delivery partner.
When does the course start?
There will be two cohorts per year. The next cohorts will be:
February 2022
September 2022
We are currently accepting bookings for our first cohort, starting February 2022. You can register your interest by completing the form found here. Please ensure you have Real Training selected as the chosen delivery partner.