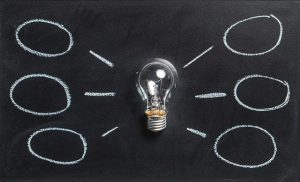 Our flexible National Professional Qualifications in Qatar allow you to develop the knowledge, skills and leadership abilities to take you to the next step in your career. We are proud to partner with the Qatar International School in Doha to deliver our online National Professional Qualification in Senior Leadership (NPQSL) and National Professional Qualification in Headship (NPQH) courses with additional face-to-face support sessions. The next Doha cohort starts in February 2020.
How you benefit from the NPQSL and NPQH qualifications
The two courses are designed by expert education practitioners and educational psychologists to provide current, innovative and practice-focused training that will give school leaders the insight and tools they need to become highly effective leaders.
NPQH (National Professional Qualification for Headship) for those who aspire to rise to the position of Headteacher in the next 12-18 months.
NPQSL (National Professional Qualification for Senior Leadership) – for current and aspiring senior leaders with responsibilities across an education setting.
These Department for Education (DfE) approved qualifications in leadership aim to help staff in education settings at all levels to develop their knowledge, skills, and confidence to lead teams, departments, and entire schools successfully. Our colleagues in international schools are informing us that NPQs is being viewed as a necessity rather than simply desirable to being considered for leadership roles.
The majority of our NPQ course content is delivered online via our proprietory Campus OnlineTM platform, allowing you to be completely flexible with your learning schedule, as well as giving you access to support from course tutors, fellow delegates and a wealth of resource materials.
Additional face-to-face sessions facilitated by Qatar International School in Doha
For both the NPQSL and NPQH qualifications, our colleagues at Qatar International School will be facilitating seven additional face-to-face sessions aimed at enhancing the predominantly online content, allowing opportunities for discussion, networking and support and to practice skills in key areas.
The sessions focus on the following areas:
NPQSL
• Leading with impact
• Strategy & improvement
• Increasing capability
• Teaching and curriculum excellence
• Preparation for assessment
NPQH – As above, and in addition:
• Working in partnership
• Managing risks and resources
These sessions run from February to November. Please contact us for more details.
Book now to avoid disappointment! The next National Professional Qualifications in Qatar starts on 15 February 2020, so to ensure you are ready to start by that date, visit our booking page to secure your place. If you would like to know more, contact us or call us on +44 1273 35 80 80.