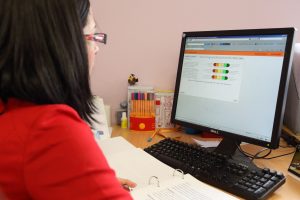 Following a hugely successful, fully-booked Certificate of Competence in Educational Testing course we delivered at the Horizon International School in April, we are pleased to announce a new event running from September 18-20.
The Certificate of Competence in Educational Testing will help you to understand how assessments using psychometric tests are developed, how to use them effectively, and how to interpret the results.
It will also enable you to apply for the BPS Test User Educational qualification and to join the BPS's Register of Qualifications in Test Use – a publicly searchable database of competence that will bolster your professional reputation.
Whilst our course is designed around the BPS and government requirements, some key aspects make our course unique:
Unlike other courses, ours is independently accredited by a highly-respected university, Middlesex, and graduates can join our masters programme as if they have 30 academic credits
Our standards are audited and approved by the British Accreditation Council, so you can be assured that we deliver to the highest standards
We deliver more than 400 CCET courses every year, making us the most popular provider of this course
We have significant experience of training educators across the world – with current delegates in 37 different countries
Our course is written, delivered and tutored by Educational Psychologists and highly-experienced, specialist tutors
Please note that we are limited to 20 delegates and the last course in Dubai sold out very quickly, so book as soon as you can to avoid disappointment.