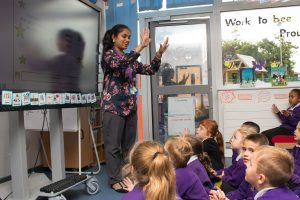 As we move into December and get ready for the festive season ahead, it is also a good time to reflect on the school year so far and plan for 2019.
At Real Training we are doing exactly that – our elves are busy preparing for our January cohorts and we are looking forward to working with hundreds of SENCOs and other education professionals all over the world who have already booked a course with us for January. If you have plans to improve your SEN support and leadership skills during 2019, then we have a number of training course options available to you, all of which are ideal for SENCOs and aspiring SENCOs.
All our courses are available to complete online, offering the following benefits:
You can study with the ultimate flexibility – with no internal deadlines for assignments, you can complete the work at a pace and time that suits you.
You do not have to take time away from school – with school life becoming increasingly busy, not having to attend regular face-to-face sessions can be a huge advantage for you and your employer.
You have a great support network – as well as your highly-qualified online tutor who will work with you on a one-to-one basis, you can also network and share best practice with other like-minded SENCOs from all over the world.
If you are interested in the NPQSL course, don't forget that there are DfE-funded NPQ places available for schools in Opportunity Areas and Category 5 and 6 areas, but only if you book a place in our January cohort before 13 December. Contact us for more details.
If you are looking to complete CCET or CPT3A and wish to fast-track your learning journey, you may also be interested in our intensive face-to-face courses we are offering next year. We have two CCET courses in January with limited places left:
23-25 January, Manchester (Cottons Hotel)
23-25 January, London (Real Group Greenwich HQ)