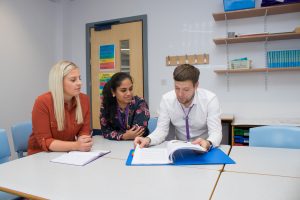 In a recent report published by BESA (British Educational Suppliers Association), the top three priorities for schools were discovered to be:
Educational outcomes
Budget/cost savings
Recruitment and retention
Although this survey was completed among Multi-Academy Trusts (MATs) in the UK, our recent discussions with educators on the phone, at conferences and during our EP school visits suggest that this trend is mirrored across all schools in the UK and internationally.
Despite CPD coming low on the list of priorities in the report, we strongly believe that our courses in educational testing and assessments will help schools achieve improvements in all three top priority areas.
Priority 1 – Educational outcomes
By investing in the skills and knowledge of your teachers, SENCOs and support staff, the school will be better equipped to support all students and help them to reach their potential. You will also be able to work more effectively with your setting's educational psychologist, using their time to find ways to better support the most vulnerable students in your school, rather than them simply carrying out educational testing for you, thus improving educational outcomes for all students.
Priority 2 – Budget/cost savings
With one or more of your colleagues trained to be able to undertake assessments in-house, you will be able to reduce the need to outsource this service with an external educational psychologist or other professional consultant. Although we recognise that there is an initial outlay for the training, bringing assessments in-house will reduce overall costs for the school relatively quickly – your colleague can be trained for less than the cost of two professional assessments with an external provider.
Priority 3 – Recruitment and retention
The internationally renowned thought leader Doug Conant once said: "It's unrealistic to expect extraordinary effort and performance without creating an environment where people feel extraordinarily valued." By providing development opportunities for your staff, you will be creating a culture and atmosphere where everyone feels valued and appreciated, making them more likely to want to join the team and be a part of your great school for a long time. As well as our professional assessment qualifications CCET and CPT3A, we also have a range of other training opportunities for other professionals at your school.
What's next?
Study options for CCET and CPT3A include fully online delivery, blended learning or intensive face-to-face training. Bespoke solutions are available for schools or trusts with 6 or more colleagues to train. When you have chosen the preferred course and study route, you simply need to complete the online booking form – it takes just 2 minutes and no payment is taken at this stage.
If you're looking to train a colleague in CCET or CPT3A soon, we have some intensive course dates in January which have a limited number of spaces left. For example, there are two CCET courses on 23-25 January – one in Manchester and one at our Real Training offices in Greenwich.
Already have someone trained?
If you already have someone trained with CCET or CPT3A and think they could benefit from additional support, instead of paying for the full CCET or CPT3A course, it is also possible to train one or more of your support staff to become Assistant Test Users.