Children with social, emotional and mental health (SEMH) difficulties are a large and growing proportion of students in mainstream and specialist schools across the UK. With this in mind, the government is taking positive steps to tackle this challenge and has provided guidance for education professionals in the recent 'Mental health and behaviour in schools' report, published in November 2018.
The report highlights the responsibilities and the role that each school plays in preventing, identifying and supporting children with mental health difficulties. It also outlines additional support it plans to put in place over the coming years – for example new "Mental Health Support Teams will be established in 20-25% of England by 2023". This is great news but of course it will not provide instant support for those who are currently experiencing mental health difficulties at your school – so how can you enhance your support for SEMH children today?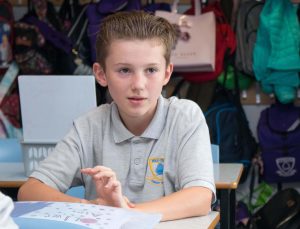 This week is Children's Mental Health Week in the UK. So, to help raise awareness of mental health in schools and support schools in facing this challenge today, we are offering a special discount on our Postgraduate Certificate SEND in Social, Emotional and Mental Health Needs, which is part of our highly-regarded masters-level SEND Programme. With all our courses following our practice-led learning model, you will be working with and improving support for SEMH children in your setting straight away.
What is the special offer?
Book the two modules mentioned below with us this week (4-10 February) and save over 10% on the already discounted price*. You will be invoiced for only £2,019 + VAT for the two modules – please quote SEMH2019 on the booking form to receive this offer. The offer is valid for the following cohorts: May 2019, September 2019 and January 2020 so you don't need to start straight away if you are busy this academic year.
*Individual modules cost £1,300 + VAT. Booking two modules to be completed in one year usually costs £2,300 + VAT.
What is included?
Our Postgraduate Certificate includes two 30 credit modules:
The first module provides you with an understanding of SEMH and allows you to gain confidence in supporting children with SEMH needs as well as reviewing current school policies and procedures around the topic. In the second module, you will apply these new skills and knowledge in your setting to further improve your ongoing practice and deepen your understanding on SEMH.
If you would like to know more about our SEMH modules or our SEND Programme in general, please call us on 01273 358080 or email us your queries. Terms and conditions apply for the special offer – please contact us for details.