We have recently heard from the Department for Education (DfE) that there may potentially be further funding available for places on our National Professional Qualifications (NPQs) in March. The funding would be accessible for schools based in the category 5 and 6 areas. To allow you and your colleagues to take advantage of this funding opportunity we have added a new cohort for March. The cohort will start on 31 March but to be included with a fully-funded place, you will need to complete our online booking form by 8 February at the latest.
We, unfortunately, cannot guarantee DfE funding at this stage but should the funding not be available, don't worry – we will be in touch to discuss whether you wish to continue your booking on a paid basis or cancel the booking with absolutely no costs incurred.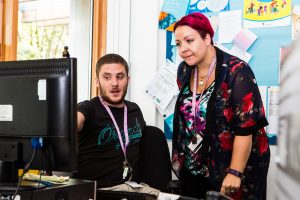 We offer three DfE-approved NPQs for all school-based leaders and aspiring leaders:
NPQML for current and aspiring middle leaders with responsibility for a team
NPQSL for current and aspiring senior leaders with responsibilities across an education setting
NPQH for those who are looking to move into a headteacher role within 12-18 months
These qualifications are designed to develop your leadership skills, knowledge and confidence so that you can become highly effective leaders in your setting. With our flexible, online and practice-led learning model you will be able to set your own study schedule and work at your own pace, implementing improvement plans into your setting from the outset.
Register now for a funded place on our NPQ courses
As well as being fully-funded, starting in March rather than waiting until May will mean that you can benefit from additional time to help you complete important elements of your projects before the summer break.
In addition, with both the NPQSL and NPQH you will achieve 60 credits at level 7, which you can bring into our SEND Programme or MA in Leading Inclusive Education (MALIE) programme to gain a postgraduate qualification accredited by Middlesex University.
To register yourself or your colleagues for our March intake, please complete our simple online booking form by 8 February. If you have any questions regarding our NPQ courses, please get in touch with us.