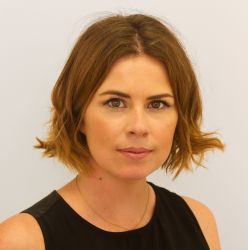 Biography
Jennifer recently joined Real as a senior educational psychologist after having worked for local authorities and the NHS, providing psychological services in a range of settings around all aspects of SEN. Jennifer has specialised in early childhood development and the associated impact throughout childhood and adolescence on a range of social, emotional and learning factors. To this end, she has worked extensively with all networks around a child, including families, schools and other professionals as well as developing specific programmes targeted at certain needs. These included parent-teenager relationship building, promoting resilience and reducing risk, as well as therapeutic work with mothers and children recovering from domestic abuse. Jennifer also teaches at undergraduate, masters, and doctorate level.
'All professionals who use assessments have such an important role and, I believe, a great responsibility to use this role in the most effective way possible. The CCET course ensures that you can learn everything you need to know to be able to embed brilliant practice when administering assessments and how to apply them on a useful, ethical and professionally sound basis.'
Why are these modules different?
'The CCET course modules have been developed and updated over a long period, by expert psychologists and test administrators, meaning that it is one of the most thorough, interesting and innovative courses around. It is, of course, verified by the British Psychological Society and those who complete the course receive a recognised qualification in test use. The online element of the course sets it apart, too, meaning that you are able to fit the course into your own schedule, be flexible and in the context of your professional role.'
What are the typical backgrounds of those who take the course?
'Typically, teachers and SENCOs, although I have recently been seeing more independent practitioners who wish to develop their skills and achieve competence in this area. Of course, many of those undertaking this course combine it with the Access Arrangements Course.'
What can someone who has taken these modules offer?
'Not only does this course lead to a high degree of competence in the individual assessment arena, but also an increased knowledge about SEN assessment in a wider, more systemic way. This course benefits a whole organisation by allowing you to think about how pupil progress is tracked and to ensure that this information is held and understood in the most useful way. Many delegates tell us after the course they have realised how systems within their school could easily and effectively be changed in order to achieve a better approach to assessment. Additionally, undertaking this course means that capacity around SEN and assessment is built within the school, meaning that external resources and funds can be used in a different way.'
What are you proudest of?
'That by undertaking this course, professionals understand assessments and psychometrics to a much higher standard and can have more confidence in the decisions they need to make as a result. That means a higher quality of input and more effective support for the children and young people with whom they work. To me, it is so important to recognise that undertaking this course has an impact on the individuals you work with.'